If there's one thing we know about Sony, it's that the company is fond of releasing special edition controllers for the PlayStation 4. Today, Sony revealed the next two DualShock 4 controllers that are inbound for PS4 owners. While these aren't adorned with any logos or designs, the color scheme of both seem to be on point, and we're even seeing the return of an old fan favorite with one of them.
Then again, perhaps it's a good thing these controllers don't feature any extra decorations aside from their new color schemes. Some of the more recent DualShock 4 controllers Sony has introduced don't look all that great, such as the limited edition Destiny 2 and PlayStation FC controllers. That complaint is mostly down to the graphics that adorn their grip and touchpads, so it's nice to see that these new controllers aren't following that particular trend.
In any case, there are two new color schemes Sony is introducing today: Steel Black and Midnight Blue. Those color names are fairly descriptive on their own, but it should be noted that the Steel Black controller is one that we've actually seen before. Sony released a DualShock 4 with this color scheme back in 2016, so this controller should look pretty familiar to those who owned a PlayStation 4 back then.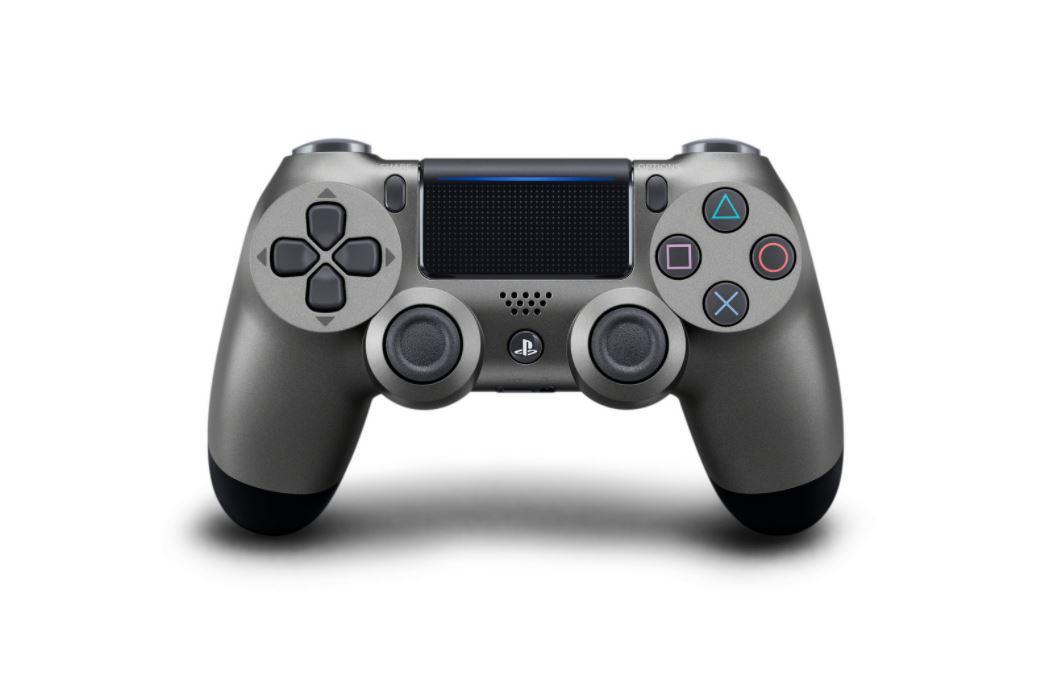 The only issue is that the original Steel Black controller was released before the PlayStation 4 Slim was on shelves, meaning that it's a touch outdated these days. When the PS4 Slim was launched, it came with a redesigned DualShock 4, so this Steel Black issues serves to bring the color scheme up to date. That means you can look forward to an improved touchpad and direct USB functionality, along with other minor improvements.
These new controllers aren't launching until March, and though we don't have an exact date for the US release yet, we know they'll arrive in Europe on March 7. Each one will set you back $64.99, and Sony has set up a pre-order page for both. At the time of this writing, it looks like that pre-order page isn't entirely active, but we should see it come online soon.