Sony's 4K Blu-ray player and 4K HDR TVs get priced for pre-sales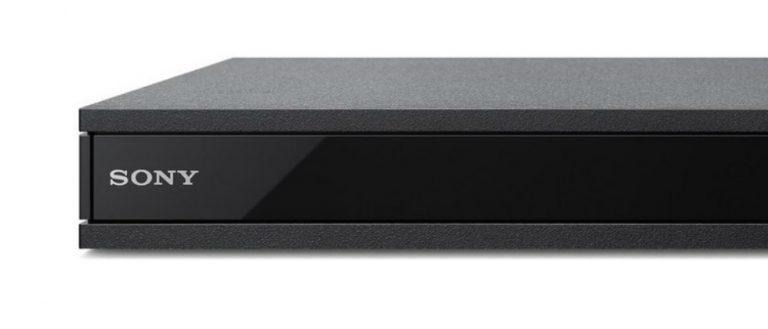 Remember Blu-ray? While streaming services may be hitting 4K resolution these days, there's nothing like physical media for the best quality visuals, and Sony's UBP-X800 4K Ultra HD Blu-ray Player is pulling out all the stops. Hitting pre-sale today, it's the company's first 4K Ultra HD model, and joins a set of brand-new TVs from the company that are also hoping you open your wallet.
In addition to Ultra HD there's High Dynamic Range (HDR) support, and color space BT2020. That means twice the color range of your current Blu-ray player, along with up to 100x the dynamic range. Dolby Atmos and DTS:X audio are supported with a compatible receiver, while Sony's own Precision HD drive supports legacy formats like DVD, CD, Super Audio CD, and Blu-ray 3D.

It's not just about physical media, mind. There's a USB for plugging in drives and playing digital files, and the UBP-X800 has been set up for streaming, too. Later in the year there'll be an update for Netflix 4K streaming, and other services are supported out of the box too. The player itself can upscale standard dynamic range and HD content to "near 4K" resolution, Sony says, and there's a special Sony algorithm for brightness and color gradation when you pair the player with a 4K TV.
Should you be in the market for one of those too, Sony would like to be your first port of call as well. The company's new 4K HDR Ultra HD televisions, the XBR-X800E, XBR-X850E, XBR-X900E and the XBR-X930E/XBR-X940E series, are up for pre-sale today as well, all running Android TV with 4K streaming from Sony Pictures Home Entertainment's ULTRA service, and PlayStation Vue support. There's also the Google Assistant, controlled from the microphone-equipped remote control, which can search, answer questions, look up media, and control smart home devices like connected lights.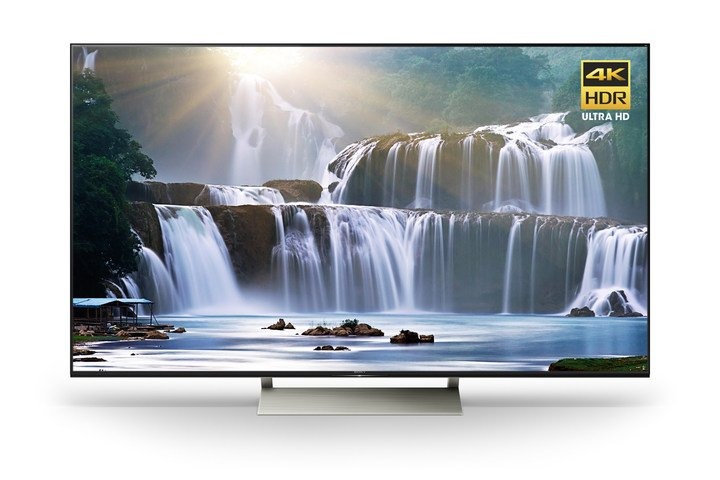 Top of the line are the XBR-X930E/XBR-X940E series, spanning 55- to 75-inches, which are built around Sony's 4K HDR Processor X1 Extreme image engine. That supports HDR10, HLG1, and – by the end of 2017 – Dolby Vision for HDR. Their TRILUMINOS Display promises wider pallet color mapping, along with a reduction of banding and less noise. Sony Motionflow promises to do the same for reducing motion artifacts in fast-moving scenes. They also use a much slimmer backlighting system that, though narrower, can deliver more precise backlighting, and there's native 4K upscaling.
Next down the tree is the Sony XBR-900E Series, in 49- to 75-inch sizes, which still gets 4K of course and supports HDR and 4K upscaling. It has a full-array local dimming and backlighting system, for 5x the contrast range of a typical LED set, plus TRILUMINOS Display, 4K HDR Super Bit Mapping, Motionflow XR, and 4K X-Reality PRO. At the entry-level for the 4K sets are the Sony XBR-800E/XBR-X850E Series, offered from 43- to 75-inches.
NOW READ: Samsung just priced up its QLED TVs
The Sony UBP-X800 is priced at $299.99 and will hit stores in March. As for the TVs, they're priced from $999.99 for the cheapest XBR-43X800E, up to $7,499.99 for the XBR-75X940E with its whopping 75-inch display. Full details for all the TVs below:
4K HDR TV Ultra HD Models and Prices

XBR-75X940E, 75" class (74.5" diagonal), $7,499.99 MSRP

XBR-65X930E, 65" class (64.5" diagonal), $3,999.99 MSRP

XBR-55X930E, 55" class (54.6" diagonal), $3,299.99 MSRP

XBR-75X900E, 75" class (74.5" diagonal), $5,999.99 MSRP

XBR-65X900E, 65" class (64.5" diagonal), $3,299.99 MSRP

XBR-55X900E, 55" class (48.5" diagonal), $2,399.99 MSRP

XBR-49X900E, 49" class (48.5" diagonal), $1,699.99 MSRP

XBR-75X850E, 75" class (74.5" diagonal), $4,999.99 MSRP

XBR-65X850E, 65" class (64.5" diagonal), $2,499.99 MSRP

XBR-55X800E, 55" class (54.6" diagonal), $1,899.99 MSRP

XBR-49X800E, 49" class (48.5" diagonal), $1,099.99 MSRP

XBR-43X800E, 43" class (42.5" diagonal), $999.99 MSRP