Sony Xperia Z3 will boost US presence with T-Mobile launch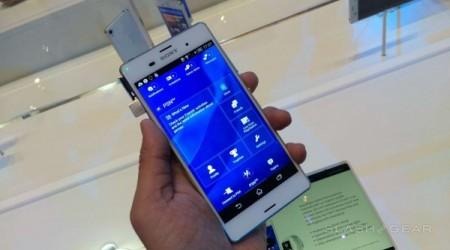 Sony's Xperia Z3 smartphone will be launching with T-Mobile near the end of the year, ensuring buyers in the United States will be able to get their hands on the new flagship without lengthy waits. This is a big deal for Sony, which has seen lackluster carrier support for its flagship handsets, which are often difficult or out of reach for many fans in the US.
Confirmation that the Z3 will be coming to T-Mobile was given today at IFA 2014 alongside the flagship's debut. Sony has had a somewhat strong relationship with the carrier, which has also offered some of its past Xperia handsets.
As noted in our hands-on, the Xperia Z3 has a Qualcomm Snapdragon 801 processor and a Full HD 5.2-inch display, among other features, and as one of its most notable features, support for PS4 Remote Play (as with its Z3 Compact and tablet counterparts).
Whether US buyers will embrace the latest Sony flagship is yet to be seen, but the move is a potential boon to the company regardless. Be sure to hit up our IFA tag portal to see the rest of Sony's products, as well as other new and exciting wares from other companies.