On December 21, a leak surfaced stating that the Sony "Yuga" is officially named the Xperia Z, and now more information on the handset has appeared. According to a leaked promotional video, the Xperia Z has a "skeleton frame" and is water/dust resistant. In addition, it has an Exmor RS image sensor and can take images and record video in HDR.
UPDATE: Check our own Xperia Z hands-on from CES 2013 now!
The so-called skeleton frame is composed of individual components, according to Sony, upon which the phone is assembled. In addition, there's an OptiContrast panel, a 13-megapixel Exmor RS camera, a full HD Reality display, and the ability to both take images and record videos in the HDR mode. Also demonstrated is its water-resistant body, with images showing the handset covered in large droplets of water.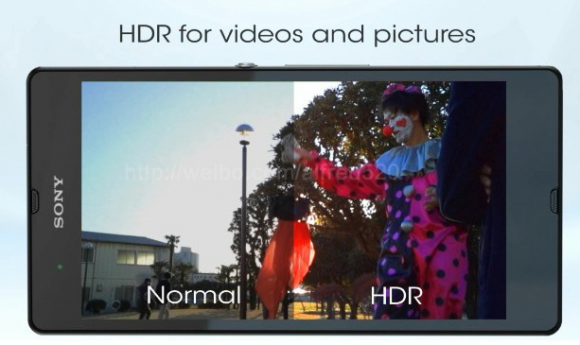 Aside from the new features in the promotional video, we got a nice look at the handset via the Russian website Mobile Review, which claimed to have a copy of the handset, which it reviewed in detail. According to current leaks, the Xperia Z has a 1080p display, a unibody design, a beautiful power button on the side, and glass backing.
The Z is said to run a 1.5GHz quad-core Snapdragon processor with 2GB of RAM and an Adreno 320 GPU. The 5-inch display has a resolution of 1794 x 1080 with the on-screen buttons. According to leaked images, it is running Android 4.1 Jelly Bean. So far, everything we've seen points to an exceptional, sleek handset. Sony is rumored to show off the device at CES, and we'll be sure to keep a lookout for it.
[
via
Xperia Blog]