Sony Yuga phablet prototype detailed, boasts 5-inch full HD display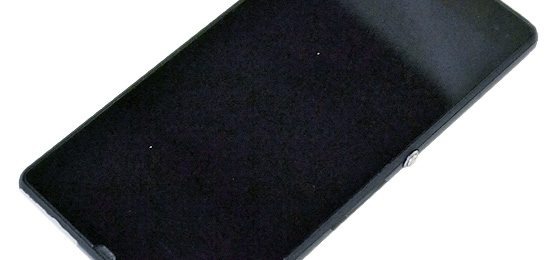 Sony's Yuga smartphone has been rumored for awhile now, and we've seen it pop up on various parts of the Internet, including on the German website Android Schweiz on November 2. Now the smartphone has surfaced again, this time on the Russian website Mobile Review, which claims to have a prototype of the handset, which it reviews in detail. You can check out its images and specs after the jump.
The phone itself is said to be constructed from glossy plastic, and to feel hefty and well-crafted when held. It utilizes on-screen buttons, so the face is button-free with its smooth surface marred only by the speaker and microphone grates. On the back you'll find an LED flash and a 12-megapixel camera, as well as a microphone for video recording. The left edge holds a microUSB and microHDMI port, while the right side features a volume rocker.
The display is 5-inches with a resolution of 1920 x 1080 (1080p), minus the pixels used by the on-screen buttons on the bottom of the screen. Viewing angles are said to be relatively small, however. There's Bluetooth 4.0 and 802.11a/b/g/n, and the device can function as a hotspot with support for up to 10 connected devices. There's 4G LTE support, and the handset runs Android 4.2 Jelly Bean. The screenshots show the handset running a 1.5GHz quad-core ARMv7 processor and a Qualcomm Adreno 320 GPU.
Like all good reviews, Mobile Review also details what is wrong with the handset, one being excessive battery usage due to the large display, and the second being an issue with getting too warm, making it "unpleasant to hold the phone in your hand or talk." Says the review, during a month of testing, the reviewers were "constantly confronted with overheating." Obviously, a handset that gets too hot to be comfortably pressed against your ear or held in your hand is a handset running far too warm, but keep in mind that this is a prototype, so it is a bit too early to make blanket statements about the final product.
[via Mobile Review]