Sony Xperia Z gets T-Mobile exclusivity

We've been waiting on the Sony Xperia Z for a few months now, and while it's been available in the US for a while now, no US carrier has picked it up yet. However, T-Mobile announced that the new phone will be exclusively available on their network in the US "in the coming weeks." The Xperia Z will also come with T-Mobile's 4G LTE on board, which they just recently launched along with their "uncarrier" plans.
The T-Mobile Xperia Z will be available in black, as well as a limited edition purple. We first spotted the new phone back in January during CES 2013, where we got our hands on the new device and played around with it for a bit, even dunking it in a fish bowl full of water — yes, the phone is waterproof, so no worries if you accidentally drop it in the toilet.
The Xperia Z comes with Qualcomm's Snapdragon S4 Pro APQ8064+MDM9215 quad-core processor with Adreno 320 graphics and 2GB of RAM. There's also 16GB of internal storage with the ability to increase that thanks to the microSD card slot. Covering that all up is a 5-inch display with a full 1080p HD resolution.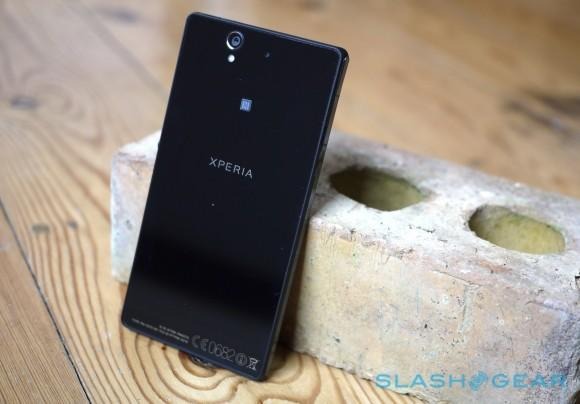 There's also a 13MP camera on the back, as well as a 2MP front-facing snapper. Overall, the phone isn't necessarily classified as a rugged device, but it does come with shatter-proof glass on the back, and the phone meets IP55 and IP57 dust and water resistance specifications, meaning that you can be a little rough with it without any problems occurring.
Sadly, no exact release date has been disclosed, nor has T-Mobile announced anything in the way of pricing details, but we should expect to be paying a competitive price, and since T-Mobile doesn't have contracts anymore, you'll be paying full price for the Xperia Z whether you like it or not.