Sony Xperia XA Ultra now also available in the US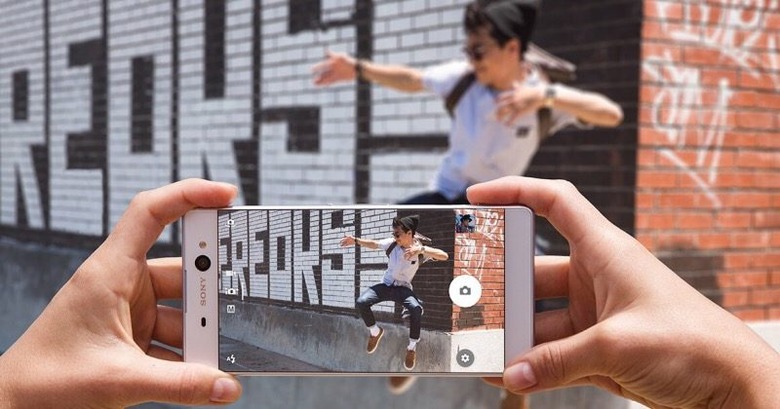 Sony continues its push to have its latest smartphones in the US, despite all odds and in the face of increasingly fierce competition in the smartphone market. After making the Xperia X Performance flagship and the Xperia X available to buyers, it is now unleashing the Xperia XA Ultra and its ultra large physique to consumers. Like the smaller Xperia XA, it features a near borderless, at least at the sides, screen. Its real selling point, however, is the 16 megapixel camera that graces its face.
The Sony Xperia XA Ultra is, by no means, a high end smartphone, though it definitely tries to look like one. That large 6-inch screen goes only up to 1080p Full HD. It is powered by one of MediaTek's chips, an octa-core, not deca-core, 2.0 GHz MT6755. There's also only 3 GB of RAM and 16 GB of internal storage, truly marking it as a mid-range product.
Sony does try to make the Xperia XA Ultra ultra special and ultra desirable, though it doesn't always hit the mark. As mentioned, it resembles more a giant Xperia XA, which is distinguished by its edge to edge screen that removes the left and right bezels, giving it a more sophisticated look than you might ascribe to a mid-range device.
But what Sony is really trying to flaunt is the phablet's selfie features, a 16 megapixel front camera. Sadly, megapixel count isn't everything, and the small f/2.6 lens might give a few problems. However, Sony compensates by putting an LED flash on the front and giving the front camera Optical Image Stabilization. Ironically, that last feature is absent from the 21.5 megapixel main camera. Instead, that one goes with Sony's "intelligent" Hybrid AF feature and an only slightly larger f/2.4 lens.
With a price tag of $369.99, the Sony Xperia XA Ultra might be a bit of a hard sell, considering there are others in the price range that show some more muscle. That said, if you're looking for a selfie smartphone that has a large enough screen to fit everyone, this might be the smartphone to beat.
SOURCE: @Sony