Sony Xperia XA Ultra official: selfie-focused, classy giant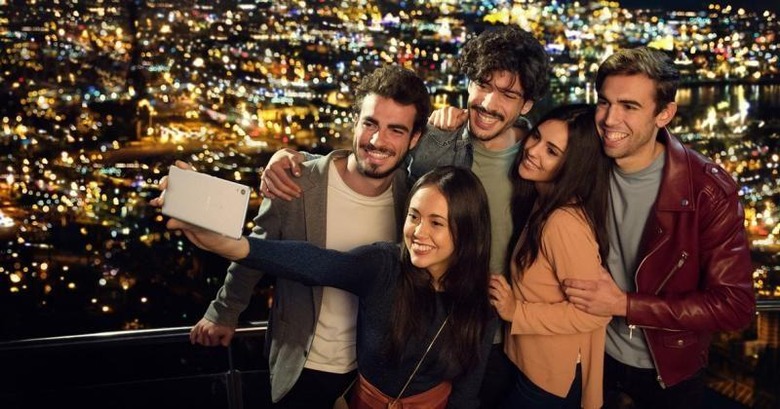 It seems that the rumors about Sony retiring the Xperia C and M series are true. At least if you consider the unveiling of the Xperia XA Ultra, previously known as the Xperia C6 Ultra, is any indication. The official specs closely match what has been unofficially leaked and seen so far, which cements the identity of the two. But despite being basically coming from a mid-range line, the Xperia XA Ultra at least inherits the striking design of the slightly more premium Xperia XA.
Along with a new focus, the new Xperia line also introduced a redesign of Sony's smartphone line. Perhaps nowhere is that more visible than in the Xperia XA. Despite being the least powerful of the the three, the Xperia XA is the one that boasts of almost no bezels at the sides. The Xperia XA Ultra takes that same design, including the power button that is oddly placed at the bottom right edge, and stretches it to 6 inches.
In terms of specs, the Xperia XA Ultra might disappoint just a wee bit. That big 6-inch screen only goes as far as 1080p. The processor is a MediaTek MT6755, a.k.a. the Helio 10, a 64-bit octa-core processor running at 2.0 GHz. This is accompanied by 3 GB of RAM and only 16 GB of internal storage. Luckily, there's a microSD card slot for up to 200 GB more. The battery is only 2,700 mAh, though advertised to last 2 days, at least in STAMINA mode.
This phablet's real appeal, however, is its front-facing camera. Perhaps the largest in a "regular" design (unlike the OPPO N1), the Xperia XA Ultra boasts of a 16 megapixel camera in front. That comes with its own flash and even optical image stabilization. The 88-degree wide-angle lens tries to make short work of groufies/we-fies. Sadly, the f/2.6 might be a tad hard to work with in low light, if not for the flash. The back camera is no underdog but is actually less impressive: a 21.5 megapixel shooter with f/2.4 lens, without a flash and without OIS. It relies on Hybrid AF instead.
Sony hasn't yet revealed pricing details for the Xperia XA Ultra, but those could be dropped by May 31. The smartphone will, however, land in stores in July and will be available in black, white, and "lime gold". The phablet will be compatible with Sony's Quick Charger UCH12, which means Qualcomm Quick Charge 3.0, but the accessory will be sold separately.