Sony Xperia T2 Ultra and Ultra dual official with 6-inch displays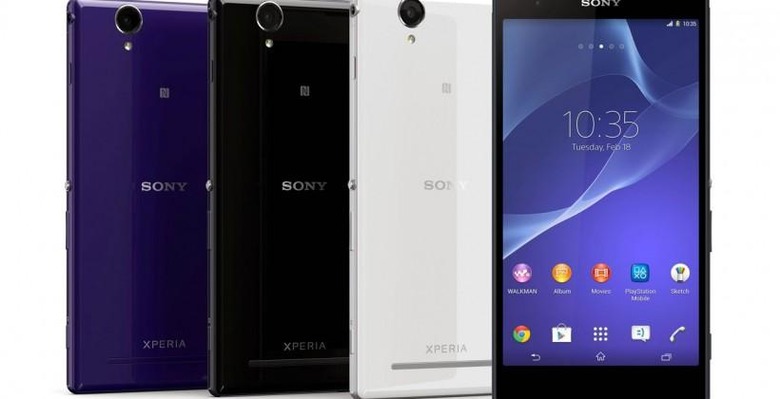 This week the folks at Sony have revealed two new large-display-toting smartphones, both of them with rather similar specifications and an aim for international release. Both the Sony Xperia T2 Ultra and the Sony Xperia T2 Ultra dual work with 6-inch displays with 720p resolution and TRILUMINOUS technology alongside the company's own Mobile BRAVIA Engine 2 for mobile. They've got 1.1-megapixel cameras up front, 13-megapixel cameras around the back, and a Qualcomm Snapdragon quad-core 1.4GHz processor inside with 1GB of RAM.
Inside you'll also find 8GB of internal storage and a microSD card slot for 32GB more. There's a 3000mah battery in both units with Battery STAMINA mode for additional battery power. You'll find Sony's "one-touch" ecosystem rolling with these machines with NFC, with Sony assuring users that 132 devices (at least) will work right out of the box.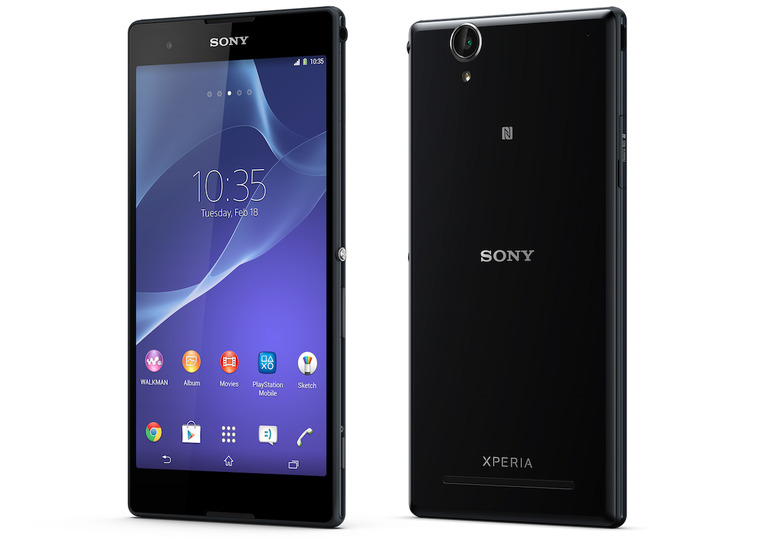 The dual version works with two SIM card slots for international travel while both machines work with displays that extend to within 2.5mm of their edges. This is a new defining of the term "edge-to-edge", with a body "no wider than a standard credit card" and 73.6% of the front of the phone being display space.
"Xperia T2 Ultra will lead the category through its combination of advanced display and camera technologies, it will bring large-screen entertainment in an amazingly portable form factor and it will do it all whilst providing incredible value for money.

Its large HD display will deliver big screen entertainment on the go whilst the efficiency of the design will allow it to remain the worlds most portable large screen smartphone." – Calum MacDougall, Director of Xperia Marketing at Sony Mobile Communications
These device will be released with "mid-range price points", but Sony has not yet made clear when or where they'll be released. We're guessing an international launch is first up, followed by a smaller – if any – launch in the USA.