Sony Xperia SmartWatch shipping now for $150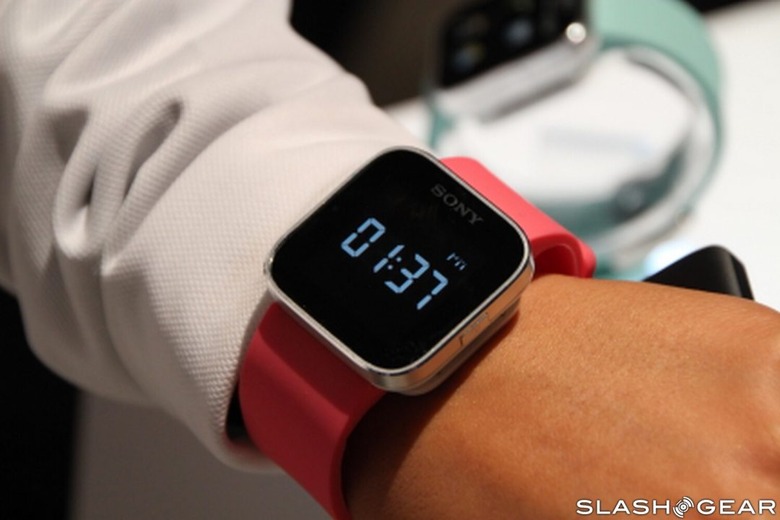 It was only yesterday that the Pebble smartwatch for iOS and Android hit Kickstarter, hitting its target goal in just a few short hours. It seems people are hungry for a good smartwatch, and if you want to give a more established brand a try, who better than Sony? The company today is shipping its Xperia SmartWatch in the United States, for a modest $150.
The watch will connect via Bluetooth to your Android handset (sorry, iOS fans) and will let you read text messages and emails on the 1.3-inch OLED display as well as provide alert notifications. If you don't want a typical black strap either, you can pick up some more colorful ones for $20 a piece.
It connects to the SmartWatch app found on Google Play, although if you own a Sony Android phone, you should find it preinstalled. You need that app for basic functionality, although there are also "micro apps" that plug into services like Gmail and Facebook. You only get around 128 lines on that small display, but that's good enough for casually checking messages or email.
For more on the Sony SmartWatch, check out the full SlashGear review.
If $150 is a little bit out of your budget, or you need iOS support, why not take a closer look at the Pebble? It features an e-paper display instead of OLED, which should give it an advantage in outdoor visibility, and it's a little cheaper too: currently you can pledge $115 on Kickstarter to pick one up. You'll be waiting longer, though: the first units aren't expected to go out until September.
[via Android Community]