Sony Xperia S: 12MP, 720p display and NFC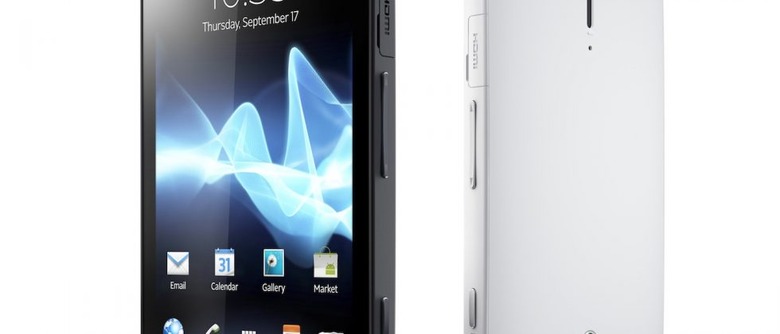 Sony isn't keeping all the Xperia ion fun to itself: the company also has an international version, the Sony Xperia S, for those outside the US, and while you lose out on LTE you do still get the 4.3-inch 1280 x 720 HD display and 12-megapixel main camera. Set to arrive globally this quarter, the Xperia S has a 1.5GHz dual-core processor, 32GB of storage and 1080p HD video recording support, along with quadband UMTS/HSPA.
There's also WiFi, Bluetooth, GPS, HDMI and NFC, along with DLNA support, and the whole thing measures a sturdy 128.0 x 64.0 x 10.6 mm and 144g. The XPERIA S will launch running Android 2.3 Gingerbread, with an ICS update due in Q2, Sony reckons.
Sony XPERIA ion hands-on:
Sony has some useful accessories, too, including SmartTags – small discs which, thanks to the wonders of NFC, can automatically trigger preconfigured profiles, such as the night mode – and a multimedia dock, plus there's the Smart Wireless Headset pro with an integrated display to show text messages, see incoming calls, access calendar notifications and other information. Finally there's the SmartWatch, a compact sub-display intended to be wrist-work and show text messages, social media updates and manage calls or music.
More details on the XPERIA ion in our full hands-on.
Smart Tags:
Wireless Headset Pro:
SmartWatch: