Sony Xperia neo L will run Ice Cream Sandwich out of the box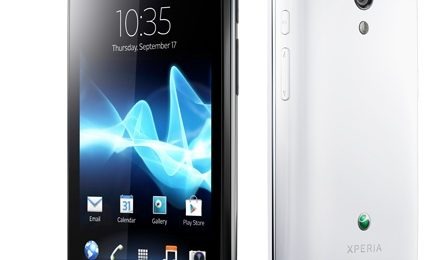 Sony Ericsson has committed to updating its whole 2011 line of Android smartphones to Ice Cream Sandwich, but even the recently released Sony Xperia S shipped with Gingerbread. When can we expect a Sony handset that will actually ship with the latest version of Google's operating system? Sooner than you might think, at least in China.
Today Sony announced the Xperia neo L MT25i for the Chinese market. Designed to be a successor to the neo and neo V, the specs certainly won't wow you, as it looks to be intended for the budget market. Specs are said to include a 4-inch 854x480 display, a 1Ghz single-core Qualcomm MSM8255 processor, 512MB of RAM, and a five megapixel camera with 720p video recording.
You'll also find a front facing VGA camera on the front of the device. 1GB of storage is onboard, although there's a microSD card slot so you can expand that up to 32GB. The battery comes in at 1,500mAh, and the phone is 12.2mm thick.
The whole thing will be running Android 4.0, Ice Cream Sandwich when it eventually does ship. Right now it seems that this handset is destined for the Chinese market, although it's not outside the realms of possibility that we'll see it elsewhere worldwide. No pricing or availability just yet.
[via Unwired View]