Sony Xperia M brings BRAVIA NFC remote hook-up to mass market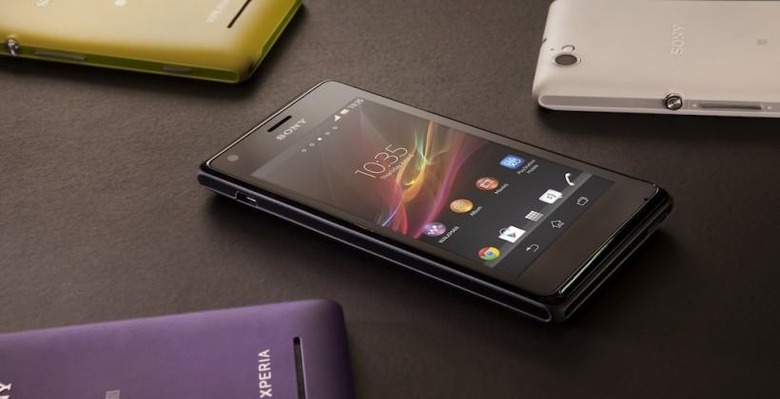 Sony has outed its latest Android smartphone, the Xperia M, a midrange handset packing NFC, single- and dual-SIM variants, and a 4-inch 854 x 480 display. The Android 4.1 Jelly Bean phone runs a 1GHz dualcore processor and has a 5-megapixel main camera, as well as integrated ANT+ wireless for hooking up to sports gadgets, and Bluetooth 4.0.
There's also WiFi and HSPA+, along with quadband GSM/EDGE. The Xperia M has 1GB of RAM and a mere 4GB of internal storage, though that can at least be upgraded using a microSD card.
Sony Xperia M overview:
Sony's goal with the Xperia M appears to be bringing some of the wireless features it has embedded into other parts of its range down to a more affordable, mass-market price point. For instance, the company makes specific mention of the easy connectivity between the Android smartphone and its NFC-enabled BRAVIA remote controls, which it launched at CES back in January,
Sony Xperia M 3D overview:
That feature was intended to encourage Sony buyers to stick with the brand for both their phones and TVs, but without an affordable handset the company was missing out on potential users. The Xperia M fills that gap, though anybody familiar with the high-end in Android right now won't be especially impressed by its overall specifications.
Sony says the Xperia M (and its Xperia Mdual dual-SIM variant) will go on sale worldwide in Q3; pricing is yet to be confirmed. It'll be offered in black, white, and purple, while there'll also be a yellow version of the single-SIM model.