Sony Xperia L1 unlocked budget phone goes on sale in US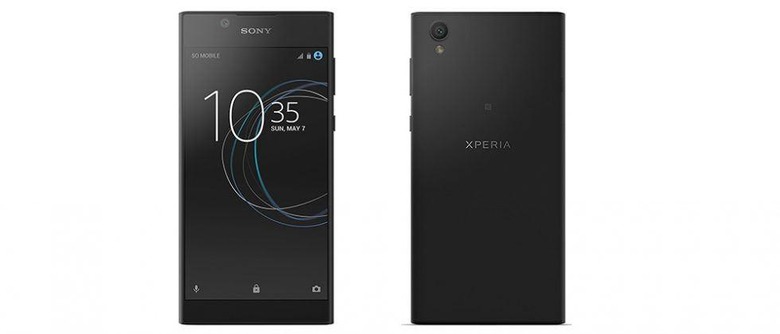 We may receive a commission on purchases made from links.
The Xperia L1 phone Sony introduced back in March is now available to purchase in the U.S., giving buyers a new option in the budget-friendly category. This handset brings the same Xperia aesthetics we've seen on the maker's other recent smartphones, but with a comfortable $199 price and modest specifications. Users can expect a 720p display, quad-core processor, and more.
This phone, while attractive, is best described as basic, though not cheap. The Xperia L1 sports hardware suitable for the average user, including a quad-core MT6737T 64-bit 1.5GHz processor, 2GB of RAM, and 16GB of internal storage space. If that capacity isn't adequate enough, the phone also has a microSD card slot that supports capacities up to 256GB.

The phone has a 13-megapixel rear camera with 3x 'clear zoom' and autofocus, as well as a 5-megapixel front-facing camera. The display, meanwhile, has a modest 1280 x 720p resolution and a large 5.5-inch size. As the photo shows, the bezels are quite slim, making this a 'borderless' phone, according to Sony.
The phone itself is sold unlocked on Amazon and Best Buy; it supports GSM networks like AT&T and T-Mobile, and that includes 4G LTE networks. Because it is unlocked, buyers have to pay the full $199.99 USD price tag at once, as there's no monthly device plan option. However, the phone can be taken to any network with a compatible GSM network, meaning it can be used on anything from a big-name carrier like AT&T to something small and cheap like Cricket or MetroPCS.
SOURCE: Amazon