Sony Xperia Ear pre-order begins, puts an AI in your ear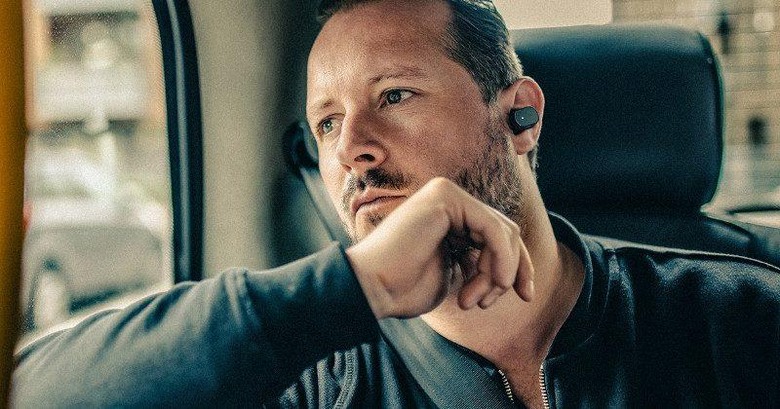 Google kicked the personal assistant wars into full gear when it announced the Pixel smartphones, and some OEMs aren't about to take things sitting down. While we're still waiting for word on Samsung's plans for its newly acquired Viv, Sony has a trick up its sleeve as well. Or rather, up its ear. The Xperia Ear "personal assistant", first revealed back at MWC last February, is now available for pre-order online to let you use a personal assistant without having to whip out your phone or even your watch.
Sony doesn't have a catchy name to its platform and simply calls it the Sony Agent Technology. It's also not as sophisticated as, say, Siri or Google Assistant. Or at least not yet. Sony is still new to the scene, so we can allow it more room to grow.
But like any virtual personal assistant these days, it has the staples of notifying you of calls or read out messages, even from instant messaging apps, and allowing you to respond to those. It also informs you of your schedule, today's weather, and the news that you love to hear. Like most personal assistants, communication happens through voice. But unlike others, it really only happens through voice and nothing else.
Hardware-wise, the Xperia Ear is a Bluetooth mono earpiece, much like some early versions of geeky looking single ear headsets. Except this one was designed to look less conspicuous, as if disappearing into your ear. While it can, of course, also be used for music on the go, its is really designed more for that personal assistant use case. In fact, it only has an IPX2 dust and water resistance rating, which makes it less suitable as a workout partner.
Of course, you'll actually have to buy this accessory to experience Sony's Agent Technology personal assistant. And it's not exactly cheap, either. The Sony Xperia Ear is priced at 179 GBP ($220), available for pre-order online. Shipping won't begin until mid-November, so, in the meantime, you'll have to make do with a few promotional videos to see it in action.