Sony Xperia Ear: the first in new breed of intelligent devices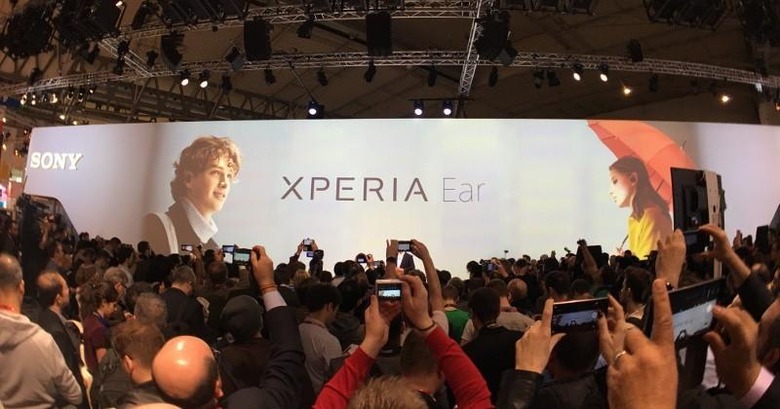 Sony's Xperia brand has been, for quite a few years now, synonymous with mobile devices. But smartphones, and especially tablets, are no longer the hottest craze in the market, something that Sony is feeling especially in its coffers. To adapt to the times, Sony is "re-imagining" the Xperia brand to embrace more types of devices. In particular, devices that exude intelligence and deliver personalized experiences. In other words, more smart devices, starting with the Xperia Ear, which Sony promises is more than just an in-ear Bluetooth headset.
Of course, it looks exactly like one, so many might find that a bit hard to believe. But while similar earpieces and headsets are simply extensions of a smartphone's speakers, the Xperia Ear offers so much more than making calls or reading out messages. Sure, it can do all those things as well, but that is hardly what makes it more intelligent than its kin.
Xperia Ear acts more like an invisible but always audible digital assistant, whispering in your ear your next appointment or the latest news. It can tell you the weather for the day or night so that you can prepare before hand. It's not a one-way street either. Using Sony's voice technology, it can also respond to your verbal commands, like sending a message or even searching for something on the Internet. Of course, it doesn't do these things on its own and connects to an Android smartphone via Bluetooth and NFC.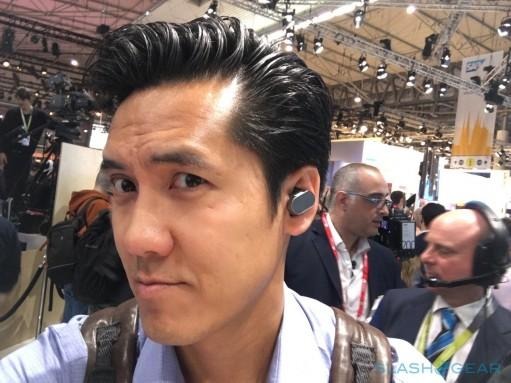 Made of soft silicone, the ear bud is designed for a comfort fit all day long. From our very brief test of the Xperia Ear at Sony's MWC 2016 floor, we can attest to that, despite the noticeable increase from Sony's previous in-ear Bluetooth ear bud. Whether it stays that way all day, however, needs more testing.
As important as comfort is, audio quality in a headset is even more critical. Again, we heard clear audio coming from earpiece. Given Sony's expertise in that department, however, that may have never been in question.
The Xperia Ear is scheduled to have its retail launch this summer. It is but the first in four of Sony's new non-smartphone Xperia devices that shift the focus towards personalized experiences and intelligence.