Sony XAV-AX100 Now Shipping, Adds Apple CarPlay And Android Auto To Your Ride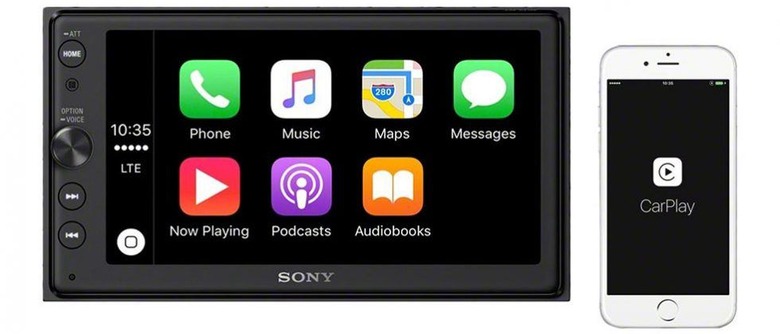 We may receive a commission on purchases made from links.
Back in August we first talked about the Sony XAV-AX100 car audio system. The big features of the device is that it brings both Android Auto and Apple CarPlay to vehicles that didn't come with that capability from the factory. When the AX100 was first announced it was set to launch in late November. It is available now via Amazon.com for $499.99.
The Amazon seller is Sony and as of writing the AX100 is listed as in stock and available by Christmas. The Sony device allows the driver to use their smartphone to access apps while they are driving on the screen of the radio. The AX100 supports Bluetooth connectivity for making and receiving phone calls as well.
Sony fits the AX100 with a 55W x 4 Dynamic Reality Amp and users can create virtual speakers on the dash with the Dynamic Stage Organizer. The screen of the in dash audio device is 6.4-inches wide. One big feature is that it has a rotary dial for access to functions like volume without having to take your eyes of the road.
Drivers can also hold the button down and use voice commands to adjust the stereo. The AX100 is rear camera ready for cars lacking a reverse camera. An integrated 10-band EQ lets users customize the sound of their music and the head unit has three pre-outs for connecting to external amps and other devices. The head unit measures 9.01" x 8.7" x 8.54" and weighs 2.4 pounds.
SOURCE: Amazon