Sony Wena Wrist smart strap for your regular watch escapes Japan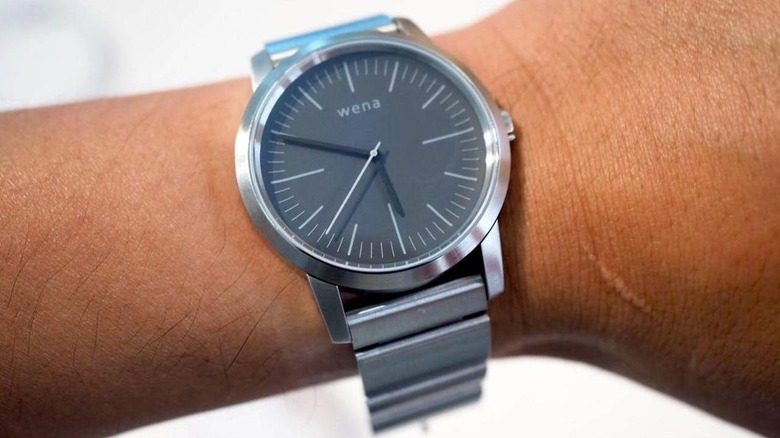 Sony's Wena Wrist smart watch strap is finally spreading outside of Japan, though the unusual upgrade to make traditional watches connected is still a tough sell. Sony revealed the Wena back in 2015, part of its First Flight crowdfunding platform. Unlike most smartwatches, the tech isn't in the face.
Instead, Sony squeezes the gadgetry into the strap itself. That may sound like an unnecessary challenge to the company's engineers, but there's a good reason for it.
Sony's target audience is those watch-wearers who have a timepiece they're not wanting to give up, but who still want more functionality from it. Think along the lines of someone with a Rolex, Panarai, or other high-end wristwatch – or someone with a watch that has sentimental value – but who still wants to be able to track steps, get alerts, and other features.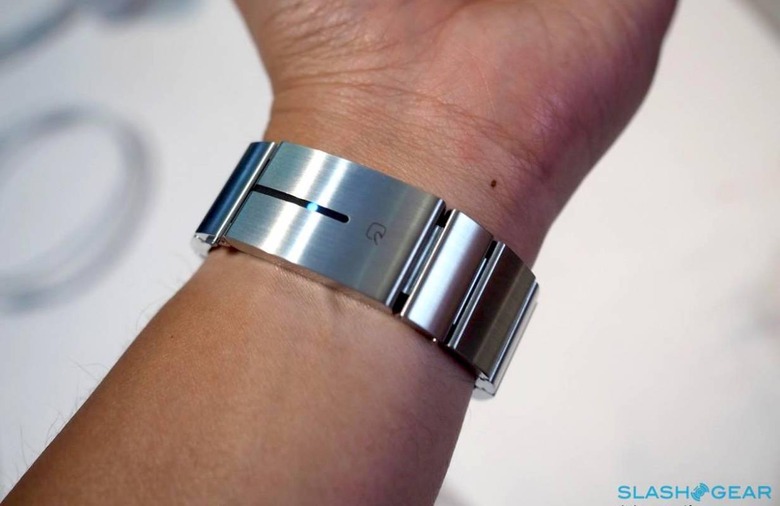 So, the Wena Wrist attaches like a regular, replacement strap to your existing watch, and hides its tech on the underside of your wrist. It has a tiny display integrated into the buckle, a small strip of OLED that can show Caller ID for incoming phone calls, along with message previews for email, texts, and other app messages. The display also shows battery status.
NFC for contactless payments is also integrated, and there are sensors for step tracking. In the companion app, the Wena Wrist can show you how far you've walked, what speed you walked at, and other metrics like your heart rate and how many calories were burned.
It was an interesting idea, but Sony didn't show much enthusiasm for giving the Wena Wrist platform a broad launch. In fact until now it has only been available in Japan, though that's finally changing. Pre-orders have now opened up in the UK.
Sony offers both the straps, and a selection of chronograph "heads" with which a whole watch can be assembled. There are three band designs, two metal and one rubber, and a number of "head" designs that they can be paired with. These range from more classic designs through to more technical chronographs.

What they're not is especially cheap, at least not in smartwatch terms. In fact Sony has priced the Wena Wrist more in the region of traditional replacement straps for high-end watches. The bands alone are from £100 ($129) and range all the way up to around £400 ($515). For that, you could get a whole new Apple Watch Series 4. US availability is yet to be announced.