Sony WENA watch hands-on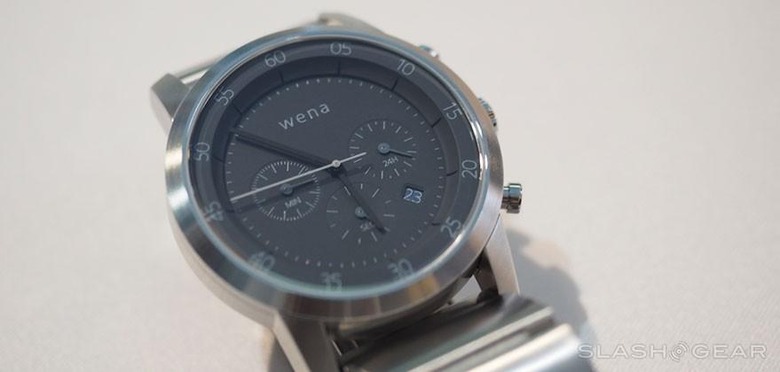 Today we've gotten he opportunity to get a hands-on look at the WENA watch from Sony. Sony suggests that WENA stands for "wear electronics naturally", showing this watch as one that incorporates smart electronics – NFC for mobile payments, for example – with a standard watch face up front. This means the watch won't need to be charged all the time while the back of it – the strap – will allow smart contact.
The body of this watch wasn't designed by Sony alone. The company worked with Japanese smartwatch maker Citizen to make this piece of equipment a real looker. This device was made to look good – good enough to actually wear without worrying about people wondering what it is you're on about – first and foremost.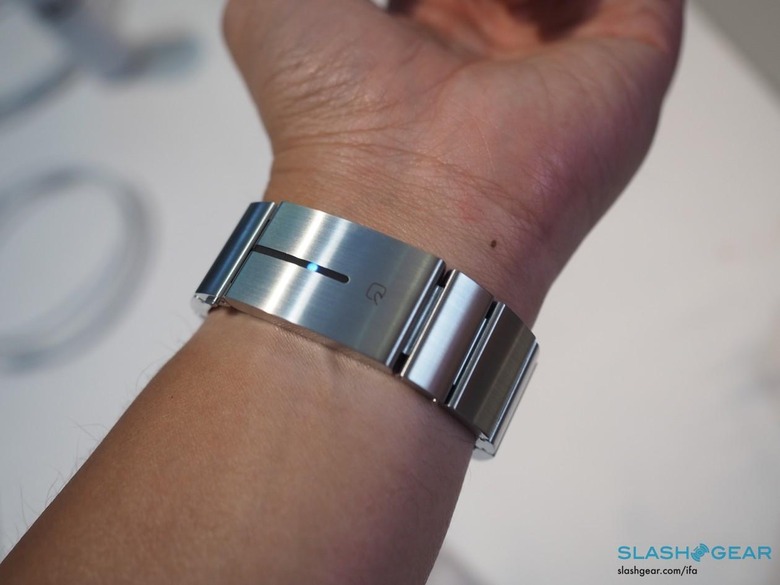 The strap is what's super extremely unique about this device – it's the strap that Sony wants you to concentrate on. Instead of having to switch your whole device each year when technology advances, it's just the strap that'll need to be switched. It attaches with a standard 22mm pin – easy peasy.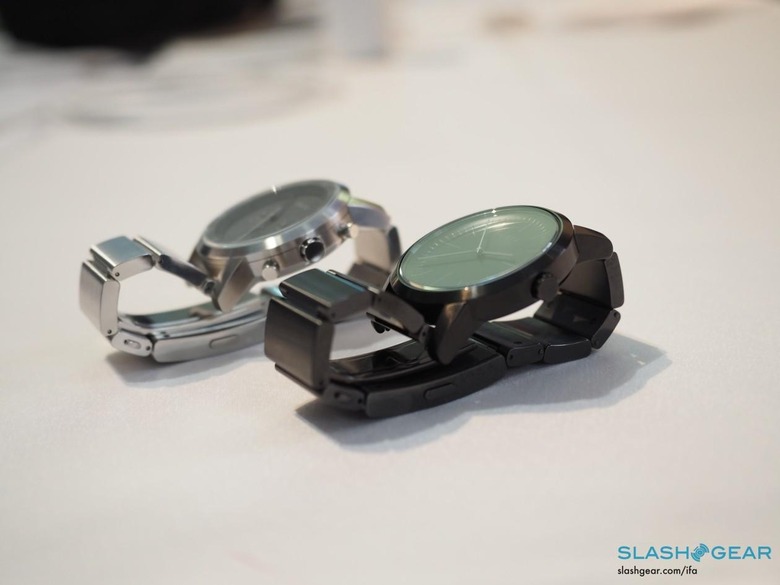 Functionality depends on model. There's a $287 Three Hands model as well as a $576 Chronograph model. Charging also depends on model – while the band requires weekly charging no matter what, the Three Hands model will last 3 years while the Chronograph will last five.
This watch is being crowd-funded through Sony's own First Flight portal right this minute. If funded successfully, the watch will begin shipping in March of 2016.