Sony VAIO VGF-HS1 1TB Home Server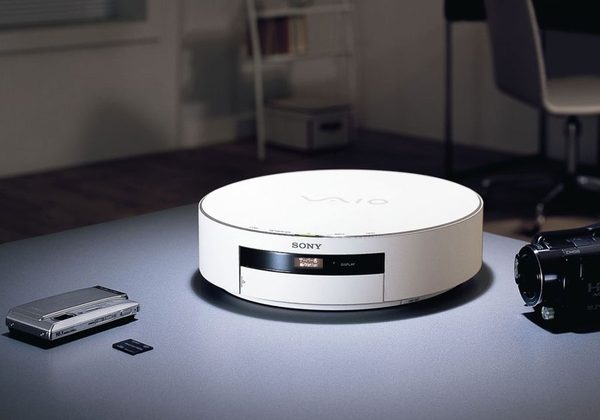 Sony's VAIO VGF-HS1 Home Server, which was launched in Japan back in May, has finally appeared in the US.  Unlike its fellow circular-HTPCs, the HS1 is basically a network-attached storage and streaming device; outfitted with 1TB of storage from dual 500GB 7,200rpm hard-drives, it supports remote backup, DLNA streaming and one-touch photo and video transfer.
Connections include gigabit ethernet, to hook up to your network, three USB 2.0 ports for connecting digital cameras and camcorders to automatically offload their media (and, presumably, to add further hard-drives to the HS1) and memory card slots for Sony's Memory Stick PRO format, Compact Flash and SD cards.
On-device controls are limited to a small LCD and four buttons: Connect, Copy, Ok and Cancel.  Sony are claiming a maximum power draw of 30W and low-noise thanks to the use of two smaller fans rather than one large one.  It weighs in at 3.1kg and measures 270 x 71 (diameter x height).
Available to pre-order now, it's expected to begin shipping on November 10th.  It's priced at $599.99.
[via Sony Insider]