Sony VAIO P Summer refresh tipped: faster Atom?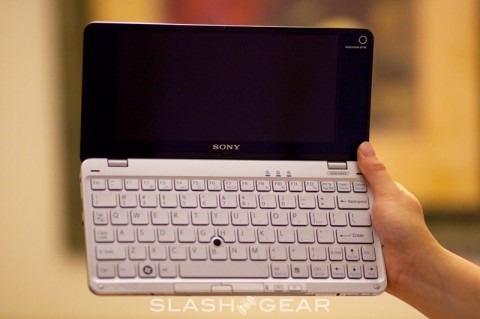 According to the latest model numbers dug up by Sony Insider, it looks as though Sony are preparing six new variants of the "it's not a netbook" VAIO P ultraportable.  The codes – which jump from the 500-series of the current generation to a new 700-series – suggest the same array of color options, but also specification updates: VGN-P710T/B, VGN-P710T/R, VGN-P710T/G, VGN-P710T/W and the VGN-P730A/Q and VGN-P730T/Q.
The codes are also seemingly US-centric, which opens up the possibility of higher-performance processors (particularly in the 730 P's) compared to the existing 1.3Ghz Intel Atom chip the VAIO P currently has.  Considering performance has been the consistent criticism of the P among US reviewers – ourselves included – it looks as though Sony could be planning to address that with a new batch of better VAIOs.
One possibility is that Sony will be using one of Intel's new Atom chips, such as the 2GHz Intel Atom Z550.  That would likely be paired with more RAM and a bigger and/or faster SSD drive.  Sony Insider expect to see these new VAIO P's at some point over the Summer.
[via Electricpig]