Sony VAIO P gets Apple OS X Leopard hack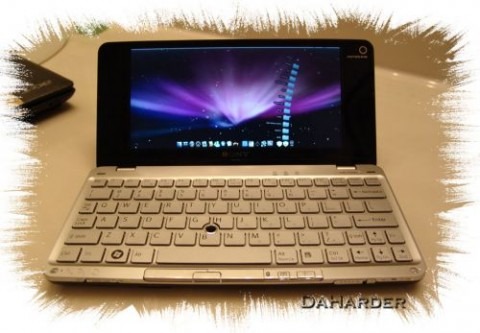 Details are scant right now, but if this image is to be believed somebody has got OS X Leopard running on the Sony VAIO P.  The picture, which was flagged up on the Pocketables forum, shows the compact "I'm not a netbook!" ultraportable using the Apple OS, although apparently not everything is fully operational.
Apparently the process was made a little easier thanks to Apple briefly using the 4500 chipset Sony have picked for the VAIO P in a number of notebooks before their switch to NVIDIA.  Even so, there are plenty of missing drivers and hurdles to get over, including the Atheros WiFi, GPS and the custom power management.
We're hoping the person responsible – who apparently goes by the handle "DaHarder" – comes forward with some more details.  The thought of a 1.4 pound OS X ultraportable is awfully tempting.
[via BoingBoing Gadgets]