Sony VAIO LV all-in-one PC review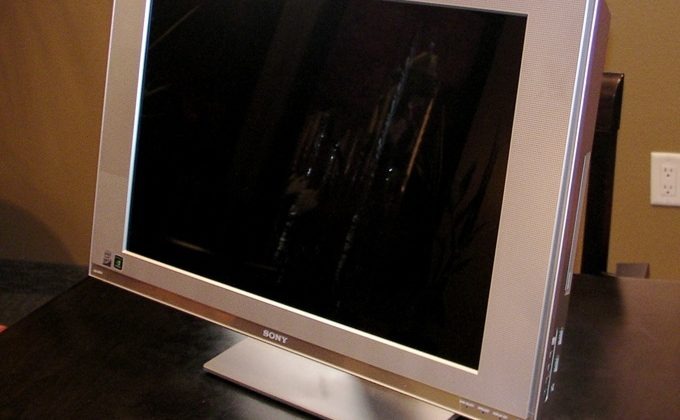 When first announced back in September, the Sony VAIO LV-series was described as a High-Definition PC/TV.  That blurring of distinctions between computer and entertainment gives a good idea of how the company envisages their all-in-one slotting into your lifestyle; a relatively rare HMDI input, allowing external sources to use the LV as a 1080p-capable display, helps single the system out even further.  Are TV tuners, Blu-ray and Dolby Digital surround sound enough to let the VAIO LV replace your current HDTV?
The specs set the LV off to a good start, with up to a 3.16GHz Intel Core Duo E8500 processor, 4GB of RAM and 1TB of 7,200rpm SATA storage available.  Graphics are courtesy of up to an NVIDIA GeForce 9300M GS video card with 256MB of memory, and all but the base model has a Blu-ray drive, with the top-end LV supporting both Blu-ray playback and burning.  Crowing glory, however, is the 24-inch widescreen XBRITE-HiColor display, running at 1920 x 1200 full 1080p High-Definition.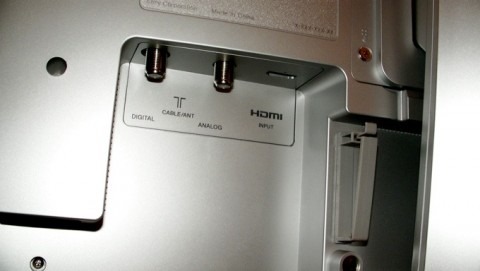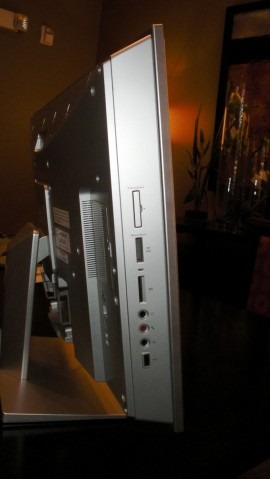 Connectivity includes gigabit Ethernet, WiFi b/g/n, Bluetooth with A2DP, five USB 2.0 ports, S-Video, iLink Firewire, HMDI input, S/PDIF and headphone outputs, A/V and line/microphone
inputs.  There are also dual NTSC/ATSC TV tuners, with two RF aerial inputs.  Sony includes not only a low-profile wireless keyboard and mouse, but also a remote control.  On the LV itself there are a small number of controls: separate PC and Display on/off buttons, HDMI source selection, volume, wireless on/off, keyboard/mouse connect and webcam angle adjust control.  The webcam is mounted above the display and 1.3-megapixel resolution; it supports software face tracking and has an integrated microphone.
OS is one flavor or another of Windows Vista – Home Premium on the lower-end models, Ultimate on the higher-end – all with Media Center support.  That means pausing and recording live TV, including over-the-air HD channels, and scheduled recordings, all through a lounge-friendly GUI that also gives access to music and online content.  As well as that, Sony add their usual array of VAIO apps – here including the "Click to Disc Editor", "Movie Story", "MusicBox", "Media plus streaming" and more – together with trials of Microsoft Office 2007 and OneCare.  Happily the bloatware for which the company had become known for has been dramatically reduced.
While the LV would make a perfectly pleasing desktop PC – with 24-inches of high-resolution screen ample for just about any application you could think of – it's true home is in front of your sofa.  The integrated dual 5.5W stereo speakers do a passable job, but for best results we'd recommend hooking up a full surround system.  Do that, and the LV comes into its own: the XBRITE display is a typical Sony triumph, with deep blacks, minimal motion smear and crisp, bright colors.  Vista comes in for plenty of (often justified) criticism, but its Media Center functionality is straightforward and intuitive to use.  The Sony remote manages to be both comprehensive but not overwhelming, and the keyboard (which feels a little plasticy) has an integrated trackpad for surfing the web from your lap.
Plug another video source, such as a PS3; into the LV's HDMI input and instead of a Vista PC you're now looking at a high-definition display.  Copyright reasons mean Sony won't allow you to use both the PC and the HDMI input at the same time, so you have to switch between them, but all the aspects that made the VAIO such a good PC monitor make it an equally good standalone screen.  We can't help but be disappointed by the inability to have, say, a PS3 window onscreen at the same time as a Word document, though.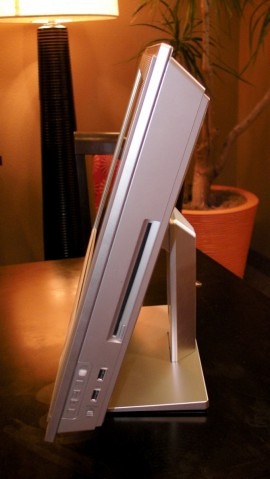 Sony has obviously used some of their HDTV knowledge with the LV's physical design.  Unlike many all-in-one PCs, the power supply is integrated; go for wireless networking, stick with the integrated speakers and the cordless peripherals and you've got a one-cable system.  A standard VESA mounting plate means suspending the LV on the wall or, even, on a poseable arm is straightforward, and with the slot-load optical drive hidden on the right-hand side you could easily mistake it for a standard TV.  Overall, we're fans both of the LV-series design and its  construction: plastics and other materials used in the main unit are of high quality.
So could you – should you – replace your HDTV with the VAIO LV?  A lot of it will come down to room size: 24-inches is big for a monitor, but small for an HDTV.  The same display that looks impressive on your desk or, even better, mounted on the wall in your study, looks overwhelmed on a TV stand in all but the smallest of rooms.  Yes, you can connect to a bigger screen, but that then leaves you with two high-definition options in close proximity, which seems a bit like overkill.
On the other hand, keeping the LV-series PC as a bedroom set – where the size might be more typical – is a tremendous waste of a very capable computer.  No, the VAIO LV makes most sense in a den or games room, serving duty both as your everyday PC and, when the workday is done, the display for some impromptu gaming.
As for the price, there's another argument.  While the range starts at $1,699.99, that gets you a mere 320GB of storage and a DVD burner; the former will quickly fill if you use the Media Center functionality, while the latter doesn't do justice to the LV's screen.  Instead, you're looking at $1,899.99 for the 500GB model with Blu-ray player or, if you're serious about high-def media editing, $2,799.99 for the 1TB version with Blu-ray burner.  That's a whole lot of money, and it would buy you a decent standalone PC and an HDTV certainly larger than 24-inches.
That said, we've still a soft spot for the Sony VAIO LV-series.  It's undoubtedly well designed, well constructed and well specified, and if space is an issue but 1080p a must then it's well worth considering.  Mainstream users will likely find they get more for their money – including more interconnecting cables – if they spread it out to separate components, but those who pick the LV are unlikely to be disappointed.
Related: Sony Vaio RT Review – Top Tier All-in-One Multimedia PCUnboxing Sony VAIO LV
]