Sony taunts Apple with 'game on' message on PlayStation's 20th anniversary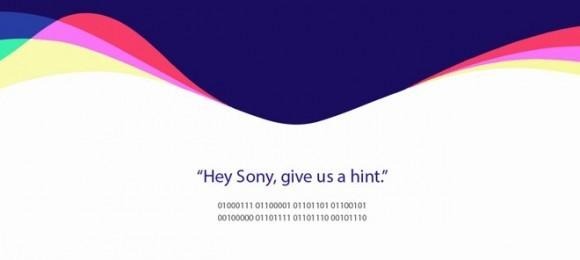 In case you've been living under a rock for the last few weeks, Apple is holding its annual press event in the next few hours where it will announce this year's iPhones and more. Sony has also taken notice, seeing as how the event falls on a date significant for them as well. Today is the 20th anniversary of the PlayStation game console, which debuted in the US on September 9th, 1995. So Sony has taken to poking a little fun, sharing the above image on Twitter.
The image is clearly in the style of Apple's event announcement, complete with the colors and shapes used above the text. Instead of the "Hey Siri, give us a hint" of Apple's graphic, it says "Hey Sony, give us a hint," complete with two lines of binary code underneath. The code translates to the words "game on."
The joke is likely at dig at the upcoming Apple TV, expected to be announced today alongside the new iPhones. There have been numerous reports over the last few weeks that the new Apple TV will be able to run third-party apps and games via its own App Store.
This means the set-top box has the potential to break into the home console market, especially if it comes with a new remote with touchpad support. The Apple TV will certainly be in a different league than something like the PlayStation 4, but there's still the threat it could steal sales away.
SOURCE Sony/Twitter