Sony Steampunk laptop mod revealed, made with pine, copper, brass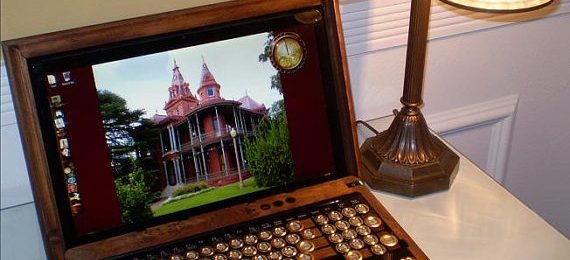 The modified laptop you're about to witness is one that's unique, but works with a device that most certainly is not – made by modder John Dunn for Sony running a Vaio F notebook under a fabulous amalgamation of wood and brass. What you've for here is a sort of casing for the notebook made of birch plywood, pine wood, brass, and copper. All of these materials are true to the "Steampunk" style, if you're familiar, and the laptop is fully functional.
This creation is called the "eCog Mercury" and you can grab your own for a mere $1,250 USD and you'll still need the Sony laptop itself. What Dunn sells here is his services and the final product, the final product being the laptop connected to the hardware here. What you're going to get on the side is a slightly more difficult to repair laptop in the end, mind you.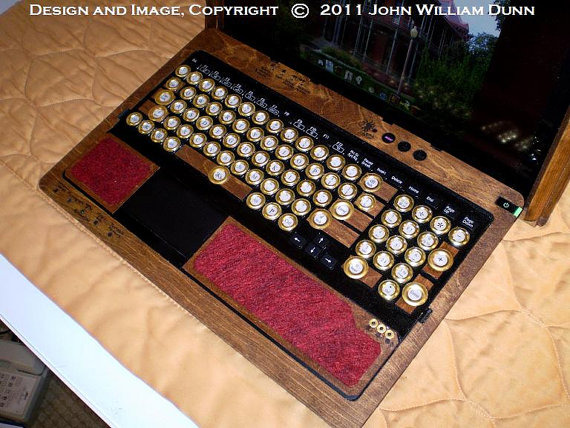 This isn't the first Steampunk modification of a piece of hardware on the laptop side of things, and it certainly wont be the last. We look forward to the continuation of the genre to be sure, as it's rather rare that a modification in the vein of steam that doesn't shine out as a fine art of work – or at least its rare that one reaches the top of the web like this one has. There's also a video of this device in action, have a peek!
[via Technabob]