Sony PSP2 to have sliding-screen, says latest rumor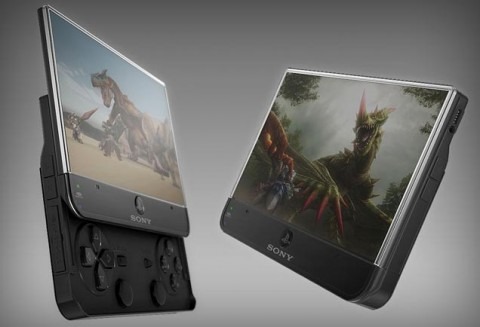 After last week's PSP2 rumors, Sony probably thought they'd have at least a few days grace before the next round; no such luck.  According to Eurogamer, the next-generation Sony PSP will have a sliding screen – as in this popular fan render – and, when closed, only give access to the shoulder buttons.
However certain games will take advantage of that, and be playable with just the shoulder buttons.  Sony is, according to the "development source close to [the company]" approaching developers to encourage titles that will be playable solely with those controls.
In keeping with the last round of rumors, this latest spate is also claiming that Sony will drop the UMD drive and rely solely on digital distribution for titles and content.  The handheld itself would be smaller in width than the current Sony PSP-3000, with a similar-sized display that slides down to cover the majority of the front panel.  Sony themselves declined to comment on the rumor, but Eurogamer still assert that the Sony PSP2 is expected by the end of 2009.
[Thanks Wayne!]