Sony PSP Go On Sale In US Today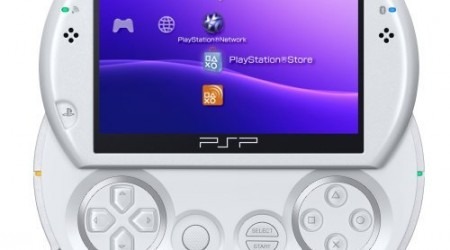 Sony's PSP firmware v6.10 isn't the only thing to go out today: the company has also launched the PSP Go.  The new handheld – the first PSP from Sony not to include a physical UMD media slot – is available today in the US, with an MRSP of $249.99.
As of tomorrow it will arrive in Europe, with a £224.99 price tag.  Both black and white versions are on offer, each with 16GB of storage, a slide-up 3.8-inch display and integrated WiFi b/g and Bluetooth.
The handheld also comes with a voucher to download a copy of Rock Band Unplugged Lite, together with an AC adapter and USB cable.  Existing PSP owners, however, should be warned that their current accessories won't work with the new PSP Go; that could make for an expensive upgrade process.  Anybody tempted?