Sony PSP gets Music Unlimited Qriocity streaming from April 14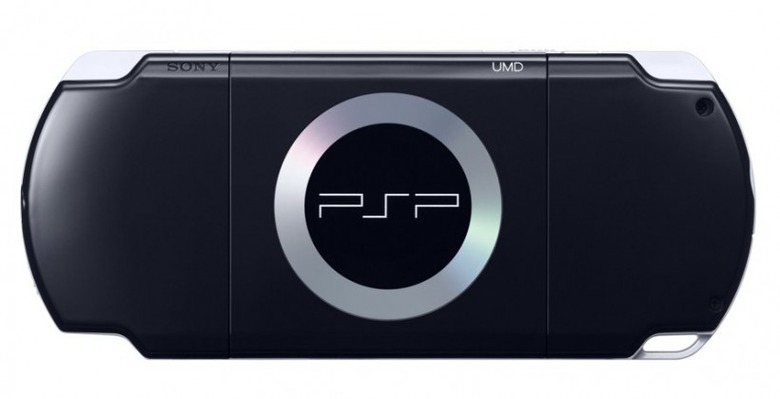 Sony has announced that its Music Unlimited powered by Qriocity streaming audio service will land on the PSP as of April 14. The update will mean that PSP owners will be able to stream any of Sony's 7m+ tracks direct to their handheld console over WiFi; the service is already available on Sony computers and the PS3, and will soon be coming to the company's Android handsets.
Rather than simply offer music on a track-by-track basis, the Qriocity engine promises to learn users' tastes and build them custom music channels that are personalized to each listener. Each supports unlimited skips and is uninterrupted by commercials, as long as you're on the premium plan. Your PSP will need to be running PSP and Media Go firmware update 6.37.
Music Unlimited powered by Qriocity is available in the US, UK, Canada, Japan and various European countries. A subscription-based service, it's priced at $3.99 per month for the basic package or $9.99 for the premium package.
Press Release:
"Music Unlimited powered by Qriocity™" Arrives on the PSP™ (PlayStation®Portable)

FOSTER CITY, Calif., April 7, 2011 –SonyNetwork Entertainment today announced that beginning April 14, PlayStation®Portable (PSP™) owners with PlayStation®Network (PSN) IDs will be able to access "Music Unlimited powered by Qriocity™," a new, cloud-based, digital music service which lets music lovers listen to millions of songs and easily discover new music from major and independent labels from around theworld*. PSP owners can also enjoy a common and synchronized music experience on their PlayStation® 3 computer entertainment systems as well as PCs and other network-enabled Sony devices without the need to manage or transfer music files.

Music Unlimited debuted in the U.K. and Ireland in December 2010 and became available in France, Germany, Italy and Spain in January 2011, then later launched in the United States, Australia and New Zealand in February 2011, representing one of the fastest global rollouts ever seen for a digital music service.

Music Unlimited service gives users the music they want,when they want it. It offers instant streaming access to a catalogue of over seven million songs on any PC or laptop, as well as a variety of Sony devices, including Sony's 2010 and 2011 models of network-enabled BRAVIA® TVs, Blu-Ray Disc™ players, Blu-Ray Disc Home Theatre systems, as well as PlayStation®3, VAIO® laptops, and now the PlayStation®Portable. It will also become available on a wider range of Sony's portable devices, Android-based mobile devices, and other portable devices.

By studying users' listening habits and incorporating their preferences, "Music Unlimited powered by Qriocity" delivers dozens of personalized music channels uniquely tailored to their tastes, commercial-free and uninterrupted, with unlimited skips. Consumers can try the Premium service free for 30-days. Go to www.qmusic.com for more information.

*Currently accessible on PSP handheld entertainment systems in WiFi network environments