Sony PS3 Wireless Stereo Headset Offers 7.1 Virtual Surround Sound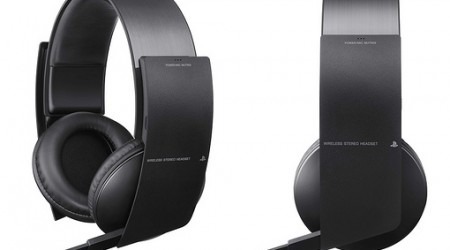 Sony has announced its latest gaming accessory, the official PS3 Wireless Stereo Headset. Pairing with your console via the bundled USB dongle, the headset offers 7.1 virtual surround sound and has a retractable microphone for voice chat in games.
Controls include dedicated volume and microphone mute buttons, while the headphones' status – including battery and volume – are shown on-screen. It's worth noting that the virtual surround system will only work on PS3 games, not in Blu-ray movies, which is a shame.
No word on battery life at this stage. The official PS3 Wireless Stereo Headset will go on sale this September, priced at $99.99.