Sony PS3 firmware 2.50 & PSP firmware 5.0 released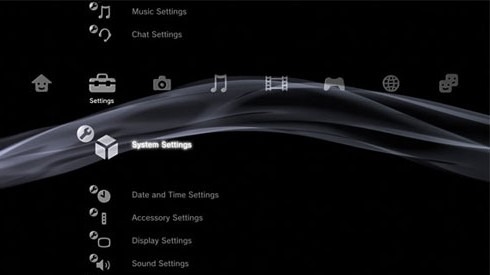 Sony have released the official firmware version 2.50 for the PlayStation 3, and version 5.0 for the PSP, in North America and Europe.  The 2.50 update for the PS3 adds support for the Sony Bluetooth adapter, the ability to auto-shutdown after a download completes, and Flash 9 compatibility, as well as other features.  Meanwhile the PSP 5.0 update gives WiFi access to the PlayStation Store and an on-screen full-size QWERTY keyboard, among other things.
Version 2.50 for the PS3 also introduces advanced voice chat features, screen capture, power save mode and changes to the Trophy system and Information Board.  There's also the ability to search video via scenes.  High-quality voice mode on the SOCOM PS3 Bluetooth Headset is also now supported.
The 5.0 update for the PSP, meanwhile, also adds a sleep timer, similar to that found on a standard bedside alarm and ideal for those gamers who don't actually want to get up when their handheld tells them to.  Both sets of updates are reportedly downloading relatively quickly, suggesting that Sony has been more prepared than with previous software releases.
[via Joystiq]