Sony PlayStation will be entering China soon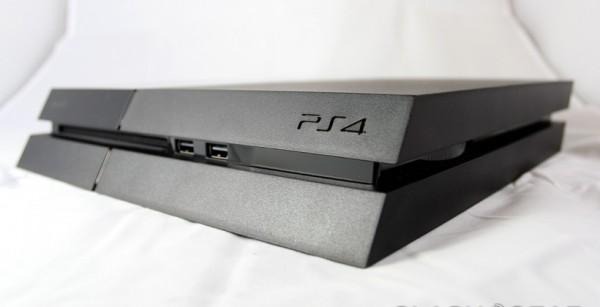 China is really everyone's darling market these days. Just after Microsoft announced that it plans to make its Xbox One consoles available in the country, Sony has formed two new ventures that heralds the coming of the PlayStation, in one form or another, to the formerly closed gaming market of China.
The entry of gaming companies such as Microsoft, Sony, and Nintendo into China is a very big deal. It was only last September that the Chinese government partially lifted a 13-year old ban that prevented the sales of gaming consoles in the country. That ban was put in place over fears of the negative influences of games on young minds. There is one catch, however. Those companies that want to sell gaming devices need to setup their bases at the newly established Shanghai Free Trade Zone. Afterwards, they are free to sell the devices anywhere in mainland, at least in theory.
In order to accomplish this monumental task, Sony is forming two ventures with the Shanghai Oriental Pearl Group, owner of the Oriental Pearl Tower. In one venture, Sony will hold 70 percent of the stakes, while it will hold only 49 percent in the other one. Sony sees the Chinese market as ripe for the picking, with possibly millions of gamers hungry for new and official titles. And it might just be the right market that could help Sony out of its financial slump.
The Tokyo-based company is beset with many troubles, some of them stemming from the falling sales of TV sets and even computers. In an effort to get its foot on stable ground, Sony has sold off its VAIO PC business in order to focus on TV, gaming, and mobile. However, recovery has been quite slow in those areas. Fortunately for Sony, the PlayStation 4 became its shining star in that period of darkness.
That said, the company faces a big challenge in China, namely, piracy. Undeserved or not, China has a reputation for that. It is also going to battle mobile gaming, which has raised a new generation of gamers that are more used to a freemium or free-to-play model on their smartphones than having to cash out for a dedicated gaming machine plus more expensive games. Though Sony isn't exactly saying so, it might be releasing a different variant of the PlayStation 4 specifically for China. Microsoft is said be planning to sell the Xbox One as multimedia device more than a gaming console, partnering with a local TV broadcaster. Nintendo, on the other hand, will be making a different device for emerging markets instead. Sony might have another anti-piracy trick up its sleeve. Its PlayStation Network service, which allows gamers to buy and download games from the cloud, might be able to mitigate that problem, but might not always remain true.
SOURCE: Bloomberg