Sony PlayStation Video Store viral ads have us questioning our effects skills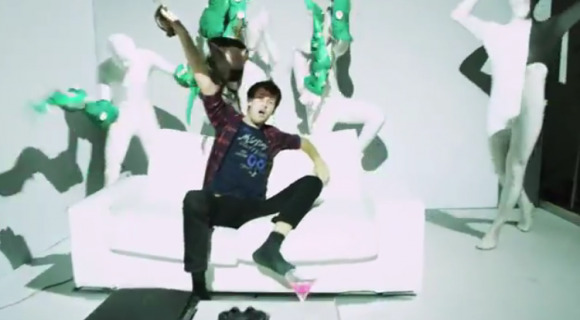 Sony is showing off their PlayStation Store's Video Store with a set of "Most Insane Immersive Movie Experience EVER" spots that show off how utterly awesome it is to pick up and watch movies straight from your gaming console, and they're pretty darn cool. Each of these videos is done in a way that impresses the viewer more than anything, showing them what's possible in a room filmed by a camera to produce a video with absolutely no after-effects that looks like it was done with nothing BUT after-effects. This does have a tie back to the idea that the PlayStation Store has videos for sale, but who cares! Have a look at how awesome your entertainment can be with PS3!
What you'll find in the three videos at hand here is a fellow sitting in a room watching his television with his PlayStation, tapping in to a movie which explodes upon him like a storm. Have a peek at the first video here and see if you can tell which movie is being referenced. And don't let the bright green lights and grids fool you – no special effects of any kind!
Then here isn the second video you'll be flying high again in a wing-based environment, this time with a few more Green Man fellows running around. Watch as the PlayStation Store makes this guy have such an awesome time he can't stand it. And stick around again at the end for the cheering because they had a great time, awesome job!
Then finally you'll have to cry because this last video is all about being lost at sea. But don't worry, there's rum to be had! Though you WILL have to watch out for the octopi and the other deadly sea animals that live under the couch. And again stick around for the cheers!