Sony PlayStation 4 tipped for 2013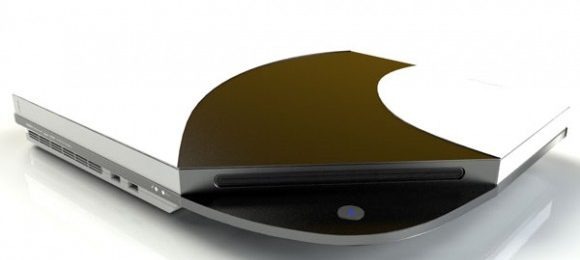 With games such as Doom 3: BFG Edition still making waves in the industry of what some would call a fading wave for console gaming, Sony's PlayStation 4's release in 2013 is sure to be a hit. That's what "sources close to the matter" speaking with the Wall Street Jounral are saying in hopes that the news this week that an ultra-slick disk-less cloud-based PlayStation was being released was bashed by early critics. This situation reflects essentially what happened when the PSP Go was released, failure that it was with downloadable content only, ditching physical game units altogether.
Image above from PlayStation 4 concept release post.
This next revelation is what we're concentrating on now instead – the same sources that spoke up about the axing of a cloud-only PlayStation have stated that they will, indeed, be releasing the PlayStation 4 inside 2013. Analysts have spoken up over the past few weeks as well, citing early 2013 as the perfect time for a new console not only from Sony, but from Microsoft with an Xbox 720 as well.
Downloadable games have also been tested on the Sony Ericsson Xperia Play, an Android-based smartphone with PlayStation-like abilities and gaming controls. At the moment this device is the only Android released by the company in 2011 that will not be upgraded to the newest version of Google's mobile OS, this sending what consumers are saying is a clear message on how dedicated the company is to supporting the device.
Stay tuned as more PlayStation 4 news pops up from all directions as we inch closer and closer to 2013 – just a few more months, right?