PlayStation 4 Concept Design, Edgy and Eco-Friendly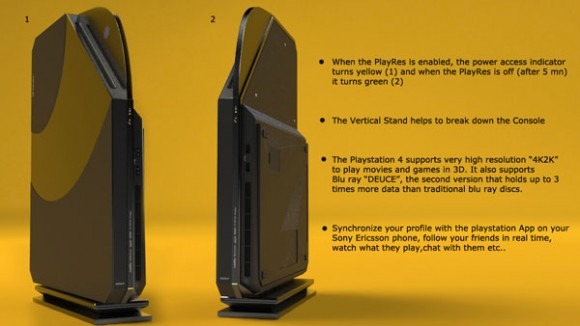 Recent reports suggest that Sony's PlayStation 4 may already be in the works with suppliers revealing that production could start by the end of 2011 with Foxconn and Pegatron at the helm of assembly. In the wake of the PlayStation Network disaster, many believe that Sony will need the PS4 to turn things around ASAP. But what might the PS4 look like?
Designer Joseph Dumary has conjured up a very futuristic-looking PS4 concept that's also very eco-friendly—but what design concepts aren't these days? He imagines the new console to be composed of 60% recyclable materials, to use 0 watts during standby mode, and to have a ECO Restart function that saves games, turns off the console, and can resume exactly where the user left off without a need for a full reboot.
His PS4 concept would also have the console automatically shut off primary power after each 30-minute period of gameplay to draw energy from a rechargeable battery for 5 minutes. The console connects wirelessly to any DPConnect TV and detects the appropriate resolution and audio output.
This concept PS4 features 1.5TB HDD, full 3D 4K2K compatibility, DLNA, HDMI Connect, 3D Blu-Ray, USB 3.0, DPConnect Bravia Sync, Sony Ericsson sync, Qriocity, cloud saving, live TV, and a whole bunch of widgets.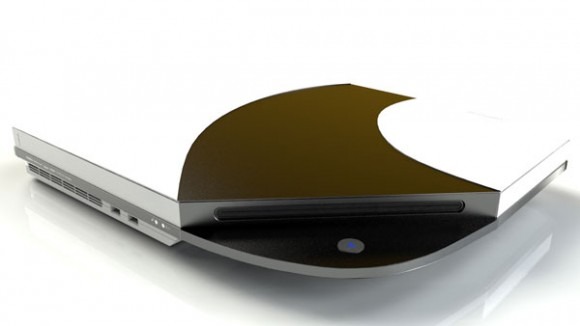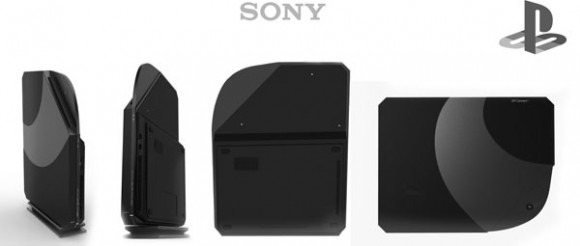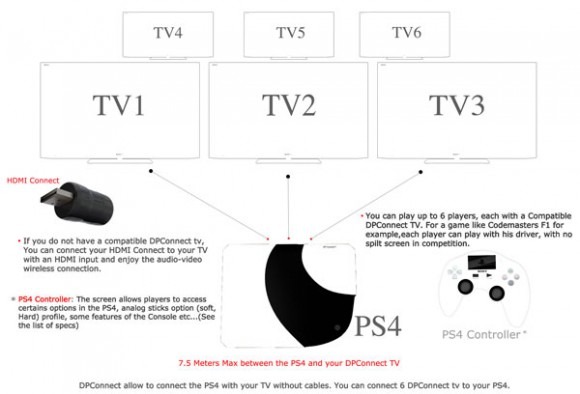 [via Yanko Design]