Sony outs Seven new Cyber-shot Cameras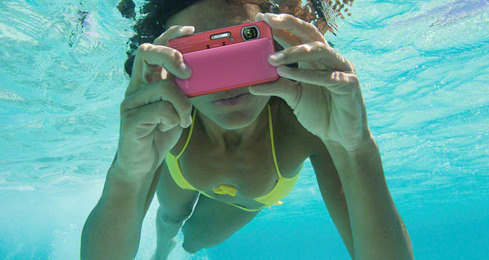 This week the folks at Sony have revealed a whole new batch of Cyber-shot hand-held cameras, all of them set to take on the global market this Spring. Amongst these devices is a thinnest-in-class camera, upgrades for several ultra-popular point-and-shoot models, and several new memory cards including the new Experience UHS-I 30MB/s & Expert UHS-I 94MB/s SDHC. These new memory cards include rugged abilities and intense speed, with transfer speeds up to 94 MB/s and a growing range of hardware compatible with UHS-I, this including the SLT-A77 Translucent Mirror camera. Have a peek and see what you'll be running with for 2012 from Sony's Cyber-Shot line!
First up is the DSC-H90, this tiny device having a 16x optical zoom as well as a 24mm wide angle, offering a wide range of shooting abilities from landscape to close-up macro shots. You've got Optical SteadyShot, iAUTO, panorama mode, and a wide variety of in-camera image treatment abilities. Next there's the DSC-W690 line available in a variety of colors like red/silver, blue/black, silver, and black. This device has Optical SteadyShot, 360 Sweep Panorama, and iAUTO for fabulous results "without a fuss."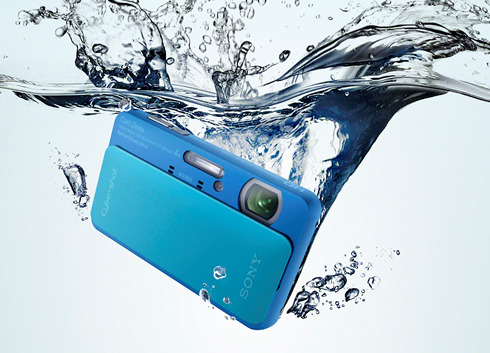 The DSC-TX20 dunks you in the sea with an ultra-slim and stylish body build and complete water resistance. This waterproofing works up to 5m, it's got dust proofing, freeze proofing, and the ability to drop from 1.5 meters without damage. The DSC-HX200V is the largest bodied device of the bunch, having 30x optical zoom, DSLR-style controls, and a set of the latest Cyber-shot technologies like Full HD 50m video. This device is able to take on audio with superior audio recording abilities, high-speed autofocus, 3D shooting (believe it or not) and a full gamut of picture effects. This device also has a quick AF speed which allows you "approximately 0.13 seconds in daylight and 0.21 seconds in low-light at 3 EV," as Sony notes.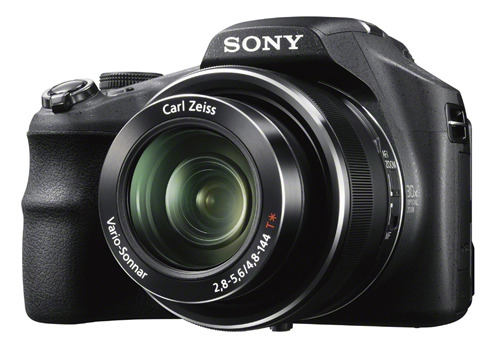 Next the DSC-WX100 line comes in several fabulous color combinations including red/gold, brown/gold, silvery blue, black, and classic silver. I'd go with the Iron Man looking version if I were you – red and gold looking like a hotrod. This device is "the world's smallest, lightest camera" according to Sony, that being in the 10x zoom range to be specific. This device offers a wide range of shooting abilities from wide-angle to macro.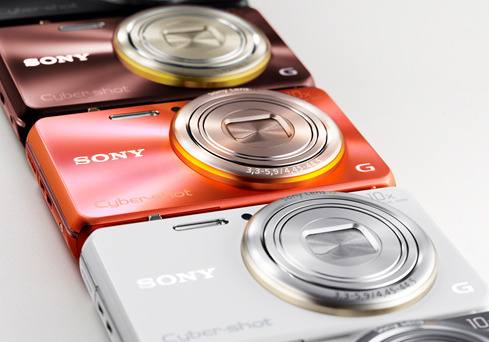 Then there's the DSC-HX20V, a lovely mid-range device coming in an off-rust and a black, featuring an AA lens and packed with features making this an ideal camera for travel. You've got the same quick autofocus mentioned above, 20x optical zoom, and AVCHD Full HD 50p video recording. This camera also features the Exmor R CMOS sensor with 18.2 effective megapixels as well as the newest BIONZ processor on earth, this combo giving you an amazing collection of abilities for the perfect portable camera. Finally there's the Cyber-shot HX10V, a camera with 18.2 effective megapixels coupled with versatile shooting at a more accessible price than most of the rest of the range – for what it does.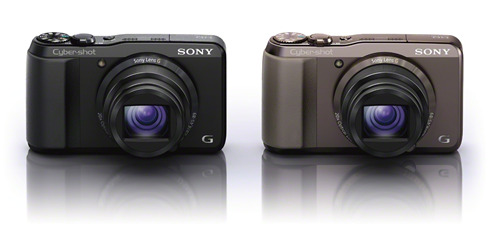 Check out the gallery below and head to your local camera retailer SOON to grab the perfect Sony Cyber-Shot camera for your own. I should mention here also that before I got into smartphone snapping, I ran through about 10 cameras through my highshool and early college career, the Sony Cyber-Shot being the only camera line I still swear by. Check em out!