Sony NWZ-A828K Bluetooth Walkman reviewed: slimly superb
Ubiquitous wireless headphones are perhaps the no-brainer Next Big Thing in the portable media market, waiting only on battery life that can keep up.  Last year we reviewed one of the first PMPs to feature the Bluetooth A2DP profile, Samsung's YP-T9, and now Gear Diary's Doug has been spending some time with Sony's long-coming retort, the NWZ-A828K Walkman.  Announced back in February as part of the company's new PMP lineup, the headline feature might be wireless but the 2.4-inch display and 3/8ths of an inch thickness don't hurt either.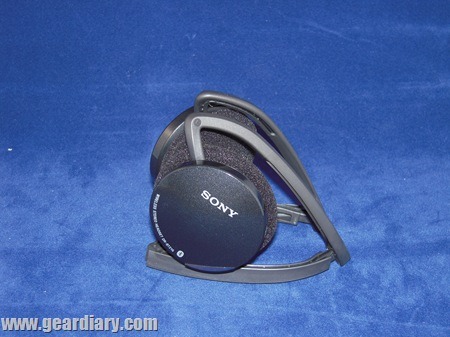 We gave the YP-T9 a swift kicking for not including a set of Bluetooth cans in the retail packaging, but Sony have escaped punishment by not only bundling its DR-BT21G Bluetooth headphones but – for Doug at least - a set of wired in-ear 'phones too.  Looking at Sony's own listing for the PMP, it doesn't look like you get both normally; however they've made the right choice and the wireless set are standard.  Battery life for the A828K is rated at up to 36hrs music or 10hrs video; even with the wireless and the screen turned on, Doug got around 20hrs mixed-content per full charge.
Criticisms include the absence of a memory card slot (though there's a bigger, 16GB version of the 8GB model Doug tested) and the fact that Sony don't include an AC adaptor, only a USB charging cable.  The A2DP Bluetooth connection was "a bit wonky at times" but the ease of use seemed to push that aside.
The NWZ-A828K Walkman is available now direct from Sony and priced at $269.99.