Sony NEX-7 with 1080p coming later in 2010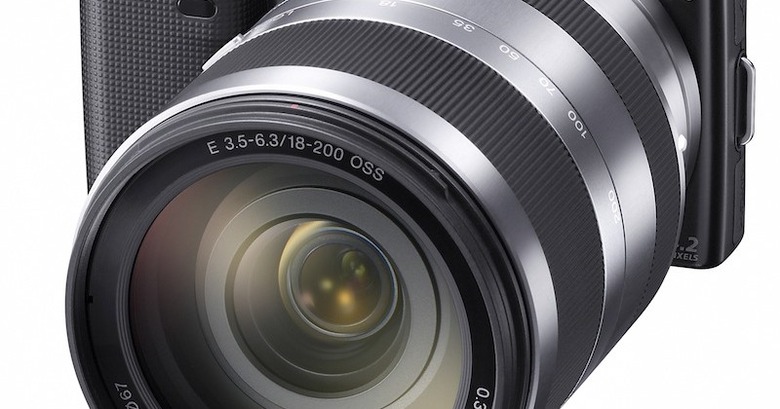 Sony's NEX-3 and NEX-5 are all well and good, but with high definition recording topping out at 1080/60i there's a distinct lack of 1080p HD goodness in the range.  According to EOSHD's sources – previously accurate in their NEX predictions – that'll be taken care of with the Sony NEX-7 later in the year.  That camera will use an APS-C chip, though a different one to what's found in the NEX-3/5, capable of 1080p@60, 1080p@24 and 720p@120/60 for super slow-motion.
Fitting all that in will apparently require a larger body than the slimline form-factor on the two current NEX models, with an appearance more like a mirrorless Sony Alpha A550 including an electronic viewfinder and an E-mount.   There are also some new E-mount lenses in the works – again, tuned for video-friendly quiet performance – though the source wouldn't be drawn on specifications.  Sony are apparently targeting Photokina in September for a release, though they're also watching Panasonic's development of the GH2 so as to remain competitive.
[Thanks Tony!]