Sony NEX-5 review round-up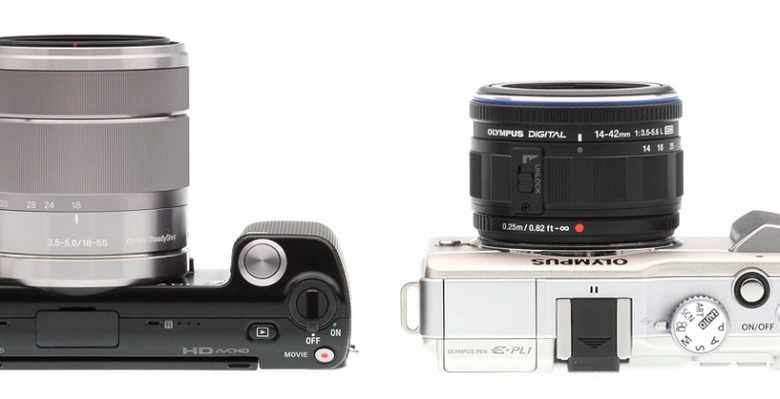 Sony's two new NEX-5 and NEX-3 digital cameras may only have officially made their debut today, but the first reviews and previews are already in.  Overall, the judgement seems positive: the two interchangeable-lens cameras are compact, certainly smaller than a regular DSLR, and image quality seems to have surprised many with just how impressive it is.  "For a small camera to output ISO 3,200 images that look amazing when printed at 13x19 inches: that's worth noticing" say Imaging Resource, for instance.
There's also near-silent autofocus, image stabilization and aperture adjustment, handy when you're shooting video, and the interesting Sweep Panorama mode – which allows you to wave the camera at a broad scene and have the camera automatically stitch together multiple shots into a single frame – actually works.  Sony's work on tweaking the menus to be more suited to entry-level users needs a little extra work, though; there's no quick menu option, so frequently-accessed settings are spread out across multiple pages.
Meanwhile performance versus existing Micro Four Thirds cameras gets a thumbs-up too, with the Sony leaving Olympus' models far behind.  Still, there can be some autofocus indecision, the default color balance is inaccurate and the automatic white balance tends to the cool side.  While that might not be such a big deal on a regular DSLR, with users looking to tweak the defaults, the NEX-5's target audience is perhaps more likely to leave settings as they are.
Spotted a NEX-5/NEX-3 review we've missed?  Let us know in the comments.