Sony moves 321,000 PS Vita portables in first two days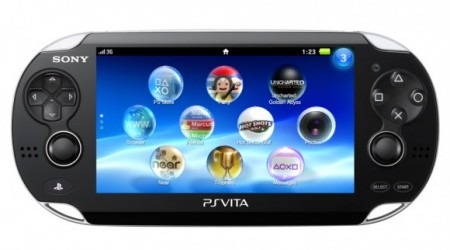 We have been hearing a lot about the Sony PS Vita over the last few months leading up to its Japanese launch. The little portable console will launch here in the US in early 2012. In Japan, the launch has already come and Sony is reporting robust sales of the device. We had heard previously that the console had sold out in pre-orders in Japan.
Sony has officially offered no sales numbers so far. The tip on the Vitas it has sold totaling 321,000 in the first two days of sales alone comes from research firm Enterbrain. That would put the Vita about 50,000 units behind the 3DS sales numbers for its first two days of sales. However, the sales of the 3DS dropped significantly after the first week.
The Vita could fare better though; one of the key issues with the 3DS has always been the lack of games for the console. The Vita has a much stronger line up of games for launch with 24 titles in all. The Vita did sell well in comparison to the old Sony PSP with Reuters reporting that the PSP sold 166,000 units on the first day.
[via Reuters]