Sony Lens-Style Cameras Official: Pair With Any iOS Or Android Smartphone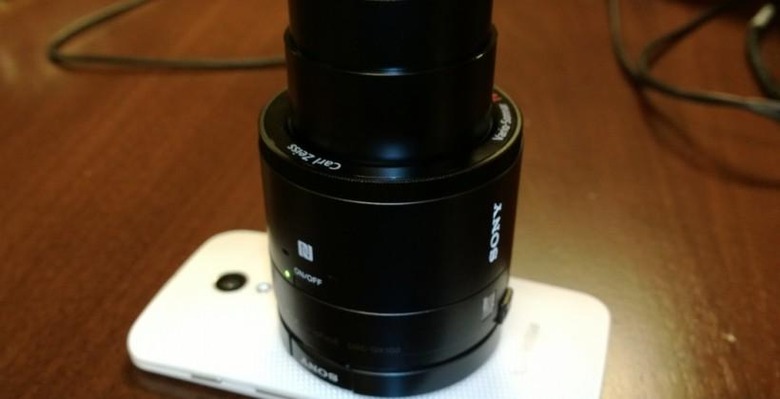 In an effort to create a bridge between standard smartphones and high-powered cameras, Sony has this week unveiled their Lens-Style Camera series with the Sony QX100 and QX10. These devices are also known as the Sony Cyber-shot QX100 and Sony Cyber-shot QX10, but you'll likely see them referred to by their shortened names out in the wild more often than not. These devices were made by Sony for hobby photographers who wish to photograph or take video of everyday events, sharing them immediately thereafter. Attaching a Lens-Style Camera to your smartphone is as easy as a tap (with NFC) and a hook-up physically with an extendable magnetic attachment piece.
While Sony is showing these Lens-Style cameras off with Xperia devices like the Sony Xperia Z, they're ready to be paired with all manner of devices working with iOS or Android. These cameras are also able to work with or without a physical connection to your smartphone. They need only to pair with your smart device if you're in need of a viewfinder and/or remote control. If you've decided you want to take photos without knowing how they'll turn out, without any viewfinder whatsoever, you're also allowed to use the physical shutter button on either model.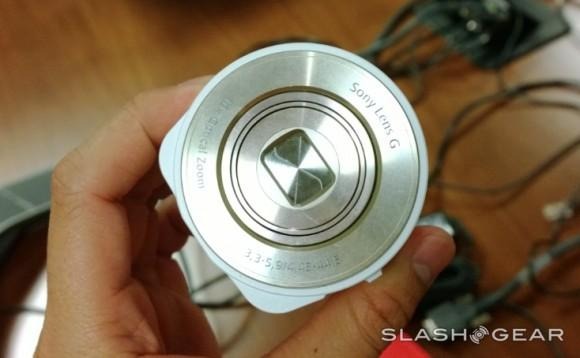 With smartphones or tablets you'll be using Sony's own PlayMemories app (for Android or iOS). You'll be able to take photos wirelessly (or with the lens magnetically connected to the device) – or with the camera attached to the phone or tablet with one of several different means of connection. Both photos and videos are then saved to both the camera and the smartphone (depending on your chosen settings, of course).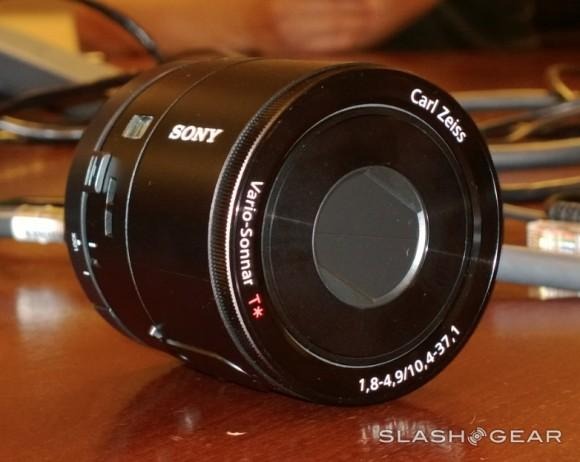 These Lens Cameras are able to attach to "virtually any type of smartphone", just so long as they're within 13mm thin and 54-75mm wide (if you want the magnetic clip connection, that is). There's also a unique dedicated case for the current wave of Xperia smartphones that allows a slightly more secure connection that you'll have to purchase separately. There's also a unique carrying case available for both Lens-Type cameras in a rather simple tube shape with protective innards, straight from Sony.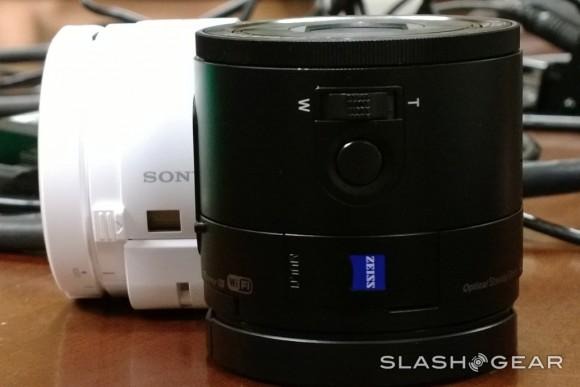 Have a peek at the timeline below for more information on the Sony Lens-Type camera collection as Sony reveals more official bits and pieces today at IFA 2013. Also note that while we've had a brief bit of time looking at these devices up-close-and-personal, we're aiming for a bit more in-depth coverage before we bring you a full "hands-on" experience as such. Stick around SlashGear for the full spread!