Sony KDL-65S990A Curved LED TV Hands-On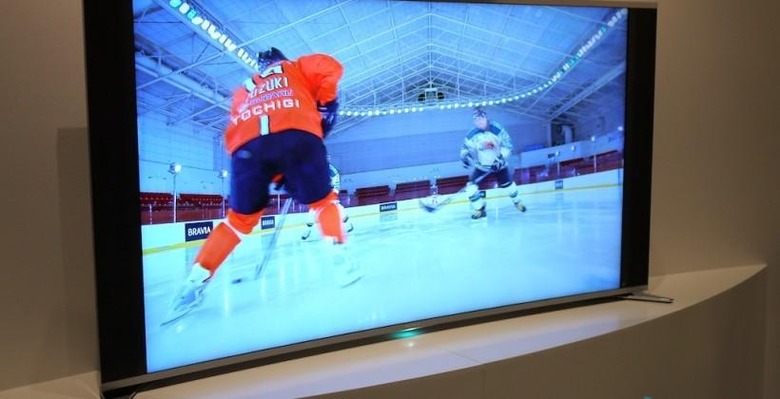 Sony may not be sure it can build its superlative-spawning OLED TV but its first – in fact the world's first – curved LED LCD TV has already gone up for pre-order, and so we stopped by to check the KDL-65S990A out at IFA. A living room dominating 65-inches, the Full HD set lacks Ultra HD resolution but does use Sony's TRILUMINOS and X-Reality PRO panel technology.
There's also all of Sony's usual smart TV functionality, with integrated WiFi in case you want to put the set somewhere you don't have an ethernet connection nearby. 3D is included, along with an Opera browser, WiFi Direct support, Skype, and Netflix, among other on-demand content providers.
However, it's the "slight curve" as Sony describes it that the company believes will make the difference to viewers. Just as Samsung and LG have argued before, Sony claims that those sitting in the mid-point of the set will have a more immersive viewing experience, as their distance from the edges of the panel will be the same as from the middle.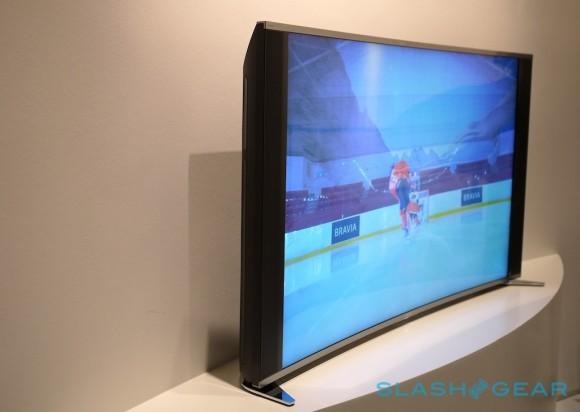 In reality, it's a subtle difference, but technologically it's impressive. Where Sony diverges from its South Korean rivals, however, is in its panel technology. Samsung and LG use curved OLED, while Sony has stuck with LED as it's familiar with.
The company has also paired that with eight front speakers, which face out in different directions so as to project audio for a wider soundstage. There's stereo to surround sound processing, too.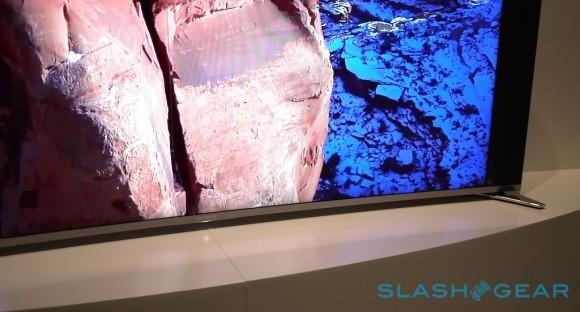 Other specifications include NFC to pair up a phone with the KDL-65S990A's remote using Smart Connect, and then push content directly from that phone to the TV. There's also compatibility with Sony's SideView app for iOS and Android, along with its VAIO integration on Windows 8.
All that comes at a price, though it's less than you'll spend on a curved OLED. Sony currently has the KDL-65S990A up for preorder in the US for $3,999.99, with first deliveries expected from October 27 2013.