Sony Japan reveal "PS3 Compatible" HDD labelling scheme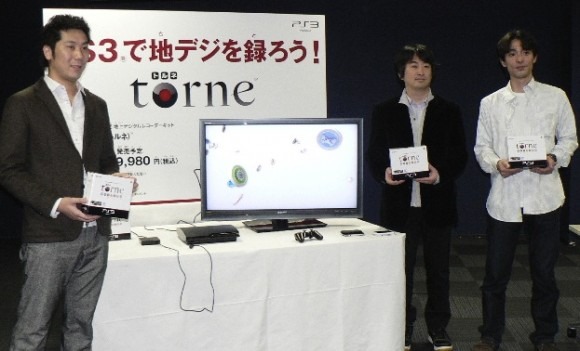 Sony Japan have announced their intention to start a "PS3 Compatible" labelling scheme, which would indicate which third-party external hard drives were compatible with the PlayStation 3 console.  The news was revealed at a press demonstration of the company's Torne digital TV tuner peripheral in Japan recently; the tuner can record footage directly to the PS3's internal HDD, or to any of four simultaneously attached external drives.
In fact up to eight external drives can be registered to the PS3, though only half that number will be recognized at any one time.  It's unclear whether the limitation of eight is an attempt to prevent content sharing.  Similarly unknown is whether the compatibility labelling will launch outside of Japan; Sony Europe released a free-to-air digital TV tuner for the PS3 back in 2008, but there is no such peripheral available in the US.