Sony HMZ-T1 3D headset priced and dated for US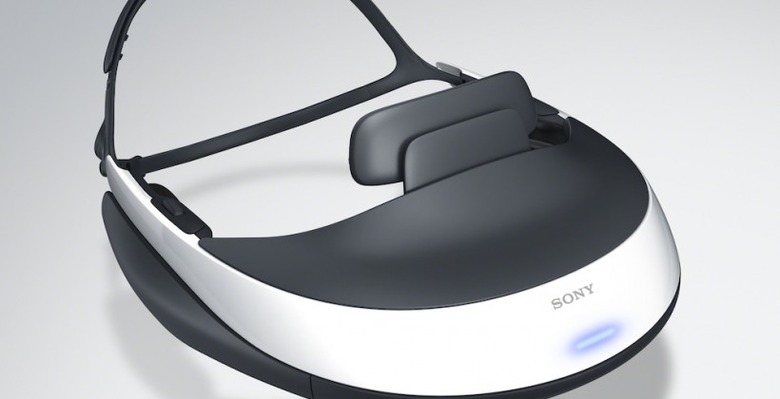 Sony has confirmed US availability and pricing for its unusual HMZ-T1 Personal 3D Viewer headset, announced for the Japanese market last month. The wearable display – which pairs two 1280 x 720 OLED displays to create a virtual 2D or 3D 150-inch screen watched from 12 feet away – will land in the US in November, priced at $799.
Your money gets you 720p HD support and 5.1-channel virtual surround sound. Sony reckons that the design and positioning of its OLED panels means that 3D crosstalk – the shadowing where one image leaks into the field of view of the opposite eye – is basically nil, which should hopefully reduce 3D-related headaches during use.
The headset comes with a separate control and processing box, which has an HDMI input and a pass-through output so you can route the signal on to your HDTV (or 4K projector, of course). You also get to look like a spaceman, which is always a bonus.