Sony Handycam HDR-TG1 reviewed: video, GUI disappointing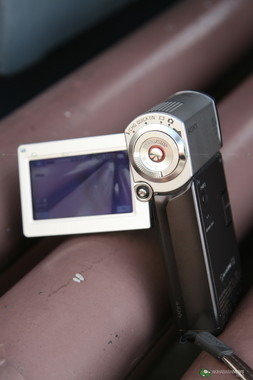 Sony's HDR-TG1 Handycam (or TG3 in Europe) is undeniably an attractive piece of kit, but are its results as slick as its design?  Akihabara have been testing the 1080i camcorder out and, after a week, come away with mixed feelings.  Yes, build quality is good and image stablization excellent, but the GUI is a disappointment and, most worrying, the TG1's video capture abilities are called into question.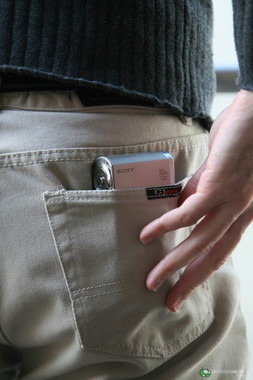 "Once you start recording video with the TG1 you are stunned to see how pictures are wonderfully shown on its little LCD, but once plug to your Full HD TV you start to wonder if were really recording in 1080, pictures are with a doubt beautiful but far to what we can expect from a 1080 camera, but perfect if you start saving your video into 720p on your computer" Akihabara
That's right, footage shot with the TG1 is great, as long as you're willing to downgrade the quality to 720p.  Which of course brings Sanyo's much-loved Xacti camcorder back into contention, which captures 720p natively and in a smaller chunk of hardware overall than the Handycam.  The price is also much more reasonable.
In the end, the Akihabara team have decided to wait for the second generation of Sony's camcorder, and I can't really blame them.  1080i makes for a great headline, but if the footage doesn't live up to expectations then it seems foolish laying out extra dollars when there are perfectly capable rivals producing decent video.