Sony's two Android 3.0 Honeycomb tablets, the S1 and S2, aren't the only new ultraportable devices the company teased earlier in the week. Slotted neatly at the tail-end of the presentation were teasers for a further two models, PC Watch reports, the Sony Freestyle Hybrid PC – with a slide-and-tilt form-factor, similar to Samsung's Sliding PC 7 – and a super-slimline notebook, the Sony Ultimate Mobile PC.
No specifications for either device were given, beyond what Sony showed on the two slides. Still, we can assume that the Freestyle has both a touchscreen and a physical keyboard, along with VAIO branding; last we heard it would run Windows 7 on an Intel Pinetrail-series Atom processor, with a 9.4-inch display and a $799+ price tag when it was tipped to arrived around October 2011.
As for the notebook, Sony is on solid ground with this one thanks to its long track-record in producing tempting ultraportables. Whether it can compete on price as well remains to be seen, however.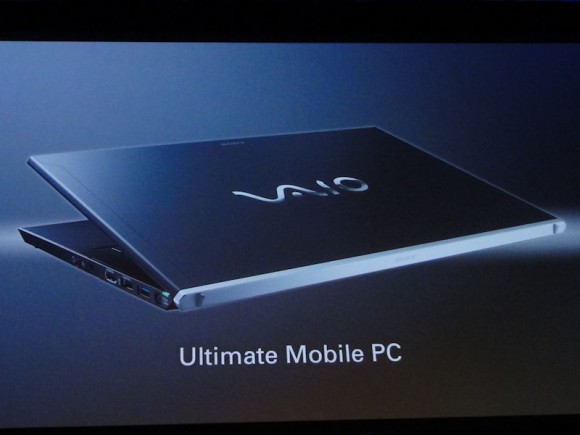 [Thanks Gustav!]