Sony flexible e-paper display previewed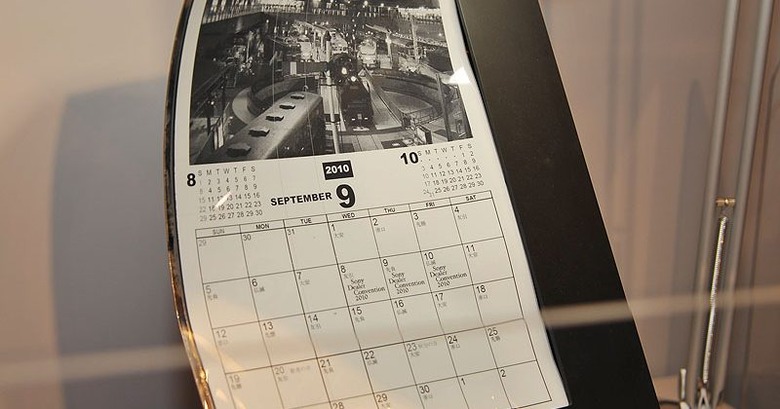 Sony has been demonstrating a large-scale flexible e-paper display, which could potentially pave the way to rollable, twistable ereaders.  Details on the display are scant – the company brought it along to their 2010 Dealer Convention, according to AV Watch – but it's said to use a plastic substrate rather than the usual glass panel.
Of course, you need to do more than just change the substrate in order to make something flexible, but Sony aren't saying what exactly they've done to the e-ink technology itself.  We've seen other companies attempt to commercialize flexible e-paper, and LG expects to begin manufacturing its own 19-inch panels by the end of the year, but so far the goal has proved just out of reach.
A useful side-effect of the flexible system, Sony says, is increased resilience to breakage; anyone who has dropped their Kindle knows that, like LCD, regular e-paper can shatter.  Perhaps flexible Sony newspapers will be the edge they need to push their Reader range out of the shadows.
[via Sony Insider]