Sony EVDO/HSPA VAIO netbook revealed by FCC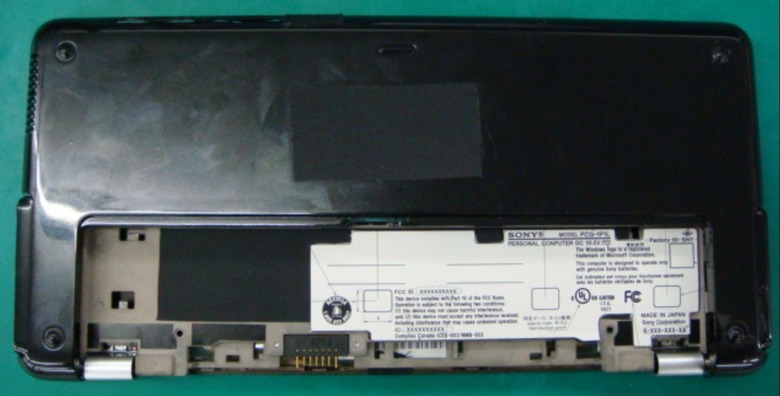 Sony have received FCC approval for a WiFi, Bluetooth, EVDO and HSPA equipped "notebook PC" that, going by the accompanying photo, looks to be the company's much-rumored netbook.  The device, described as both the PCG-1P1L and PCG-1P2L, uses the Qualcomm Gobi WLAN chipset, and measures approximately 9.5 x 4.5-inches.
While details are scant, what's known is that the netbook runs Windows and has b/g/n WiFi.  Given the dimensions, it's hard to imagine that Sony will be squeezing in a trackpad; instead, they could be using either a trackpoint or an optical mouse as found on the Samsung Omnia and Raon Digital Everun Note.
Sony have previously attempted to dismiss the netbook segment, but back in September the company admitted that they would likely release their own version simply to have a presence in the market.  The eventual product is likely to be priced at a premium, both because of its wireless connectivity and because of the Sony brand.
[via Engadget]