Sony Ericsson XPERIA X2 gets priced by loose-lipped exec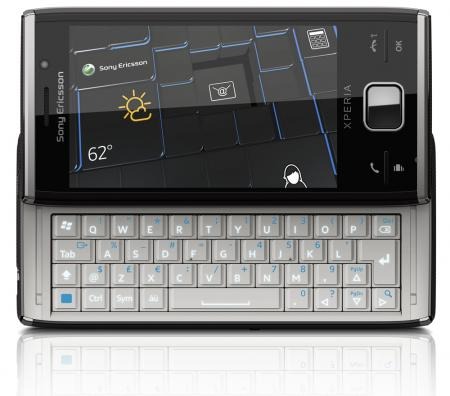 Pricing news on the Sony Ericsson XPERIA X2 has slipped out, thanks to some persistent pestering by Solapalmari.  Their source has confirmed that the X2 – which has a large touchscreen, slide-out QWERTY keyboard and 8-megapixel camera – will be priced at between €590 and €600 ($865-880) when it lands in Europe in the next few months.
Previous rumors had suggested that the XPERIA X2 would carry a whopping €800 tag ($1,173), prompting speculation that Sony Ericsson might once again dissuade buyers by pricing themselves out of the competition.  Although we're yet to hear official confirmation – this news is said to come from a Senior Executive at the company, who has asked to remain nameless – it does seem a realistic SIM-free price.
At least one carrier, Vodafone, have already confirmed that they will be offering the XPERIA X2, listing it as arriving in November.  However they made no comment on potential pricing, though we're assuming the Windows Mobile 6.5 smartphone will be considerably cheaper when subsidized on a new contract.
[via wmpoweruser]