Sony Ericsson XPERIA X10 to be company's first Android smartphone?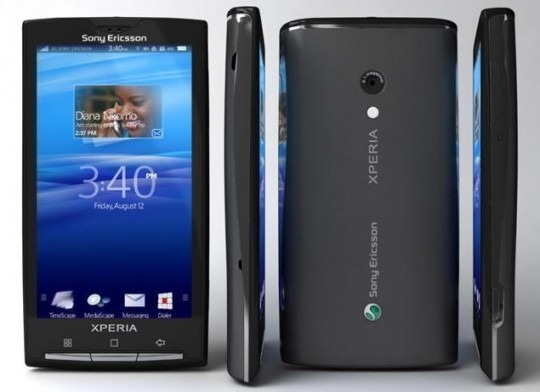 It seems we could have been calling Sony Ericsson's first Android smartphone by the wrong name, at least according to a Tweakers forum member.  That individual, who claims to have not only talked to Sony Ericsson staff about the device but to have played with a prototype, says that rather than the XPERIA X3, the handset will most likely be branded as the Sony Ericsson XPERIA X10.  They've also let slip some details about a possible launch window.
Unfortunately, that launch window is February 2010, a long time after the previously-tipped announcement in November.  In fact, such a release date would put the Android smartphone in the right month for Mobile World Congress, rather than attempting to battle for coverage in January at CES.
As for his hands-on impressions, he found the XPERIA to be slim, speedy and pretty impressive, and happily showing none of the lag that some HTC Hero owners have reported:
"The device is super flat and further the size of the screen similar to that of the HTC Touch HD. Furthermore, the device is slightly rounded, according to the two-SE employees that the new trend in SE ... What had struck me as the big screen and the thickness of the device. The device is really ultrathin fact! I also do not specifically on the camera side view, but the device is comfortable to hand and is much lighter than a x1" Sjef Sjef, Tweakers forum
Unfortunately due to the circumstances of the encounter Sjef Sjef was unable to take a photo of the XPERIA X10 (aka X3, aka Rachel), so we'll have to make do with the previous leaked image for now.
[via GSMArena]