Sony Ericsson Xperia PLAY Review - To Play or Not to Play?

The Xperia Play is being touted as the "World's First PlayStation Certified Smartphone". Does that make it a good phone? Or even a good gaming system? We've been putting the phone through its paces. Sony Ericsson certainly has a great idea of adding a gaming pad to a mobile phone. Will it satisfy your mobile gaming needs, or leave you sad and depressed like a cold little puppy in the rain? Find out after the cut!
Hardware
The first thing you'll notice when opening the box is how small the phone is. We were expecting a bit of a clunker, but the phone is sleek and sexy looking, and not too big for a front pocket. Exact dimensions are 4.68 inches tall, 2.44 inches across and a respectable .63 inches deep. It's definitely thicker than your average keyboard-less smartphone, but not enough to make it annoying. As you pick up the phone, it feels solid and well made. The screen itself slides up, but instead of revealing a typical keyboard, you get a mini PlayStation controller! The buttons are well placed, and the phone doesn't feel too top-heavy when held by the controller portion. There are also two shoulder buttons that are a little awkwardly placed, hidden behind the screen. They also feel like they have almost too much give.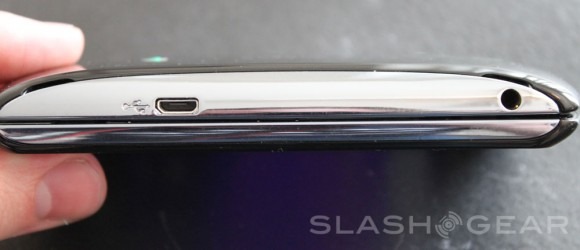 Besides the gaming controls, you have your standard ports and buttons. The usual 4 button layout of back, home, settings and search sit right along the bottom of the screen. They are physical buttons that feel a little too nubby. We would have liked to see tactile buttons instead, but then you would likely have to take away some screen size. You also get a standard 35mm headphone jack and standard mini USB charge port on one side, and volume controls and the shoulder buttons on the other.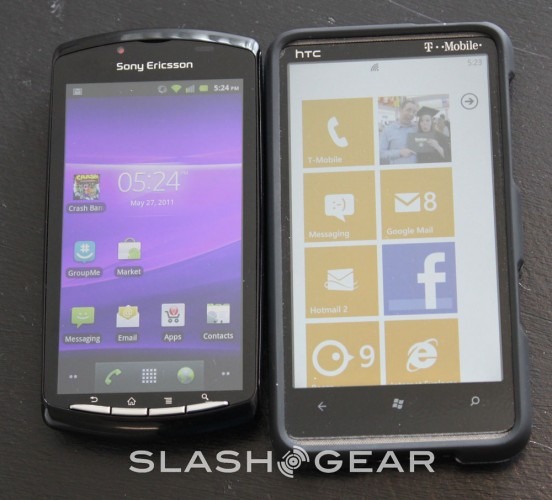 Sony Ericsson Xperia Play vs HTC HD7 [Windows Phone 7 Device]
The screen lock and unlock button is right on top, and sits on the controller portion rather than the screen portion of the phone. This makes it feel like it's a bit too far back on the phone and becomes slightly annoying after unlocking the screen several times. Speaking of the screen, while it's not the biggest on the market, it's vibrant and responsive to the touch. The 4 inch screen has a resolution of 480x854 pixels, falling short of a qHD display. On the bright side, the screen has a 16:9 aspect ratio, meaning those pesky black bars will be minimal when watching movies. You've also got a nice 5 megapixel camera on the back, and Sony Ericsson was nice enough to add a front-facing VGA quality camera for video chat.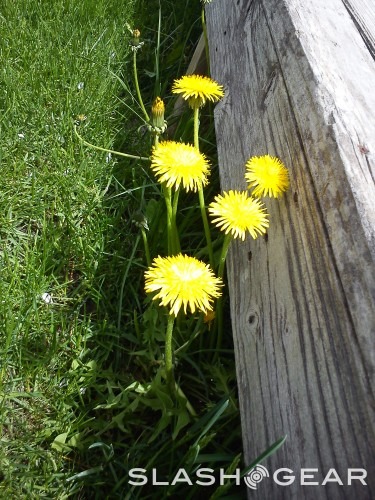 Shot taken in full daylight with the Xperia PLAY's 5 megapixel camera
Inside the phone itself we have a 1GHz CPU (Qualcomm MSM 8655) and Adreno 205 graphics processor, which keeps the operating system humming along. On the other hand, some of the Xperia games have significant load times, but generally run smooth once the game is up and running. You can see in the benchmarks below that the phone comes in below the HTC Desire HD, but beats out the Samsung Galaxy S and the Droid X.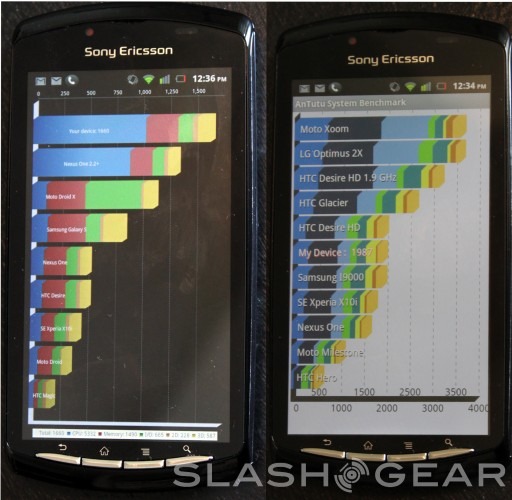 Left: Quadrant Advanced benchmark score of 1660 [CPU 5552} Right: AnTutu benchmark score of 1987
You also get the standard wireless connectivity of 3G (CDMA EV-DO Rev A), WiFi 2.4 GHz 802.11 b/g/n and Bluetooth 2.1 + EDR + HID. Each phone also comes with an 8GB Micro SD card pre-installed. This is great news, because the phone itself has less that a gig of storage, leaving it up to the memory card to store all of your games, music and what have you.
The Operating System
The Sony Ericsson Xperia is running Android 2.3, also known as Gingerbread. When you invest in a phone, you're investing just as much, if not more, into the operating system, and Android is not a bad investment. It has a lot of great features, but two of the favorites are; 1. the ability to play flash, giving you an unhampered internet experience, and 2. the size and variety of the Android Market. You also get native support for multiple cameras on the device (which allows a front camera for video chat), and true multitasking. While playing any of the Xperia games, you can hit the home button and end up at the home screen. Your game will then reside in the pull down notification bar, allowing you to start right where you left off. Some other great features are speech to txt, the ability to install swype, and the constant Android updates Google continues to release.
Check out our Hands-On and Unboxing of this device
Gaming
As far as gaming content goes, The Xperia Play comes pre-loaded with a few games so you can play around with the controller and not waste any dough. The games are Ashphalt 6 (standard racing), Bruce Lee (kind of like Tekken), Crash Bandicoot, Madden 11, Star Battalion (fly around and shoot stuff), and The Sims 3. No matter what genre of gaming you like, there's something there for you. The controls will be familiar to any PlayStation fan, with your standard X, square, triangle and circle buttons. They even managed to squeeze in two touch pads that act as joysticks. The touch pads are responsive and more fluid than the clicky directional buttons. It's interesting to note that some games have you interact with the touch screen, while some keep all the action to the game pad. It's annoying when you select something and hit X a few times, only to realize you need to touch the actual screen. Some other games are at least nice enough to tell you to tap the screen, but I'd much prefer just hitting X since my hands are there already.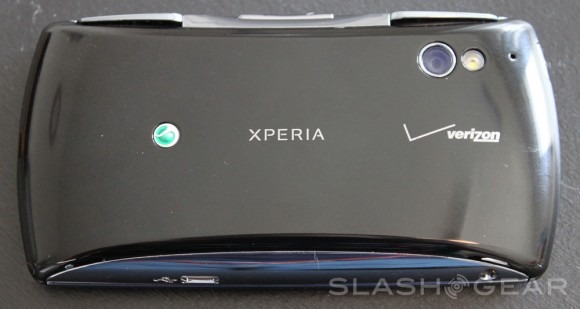 Playing the games does feel a little cramped on the small keypad but that's to be expected with a mobile device. It's still somewhat annoying though, as gaming is one this phone's primary functions. The graphics themselves are far from revolutionary. Other phones could produce the same games, they would just be lacking the gaming controls. On the plus side, the speakers are better than your average smartphone and sound great playing games or listening to music.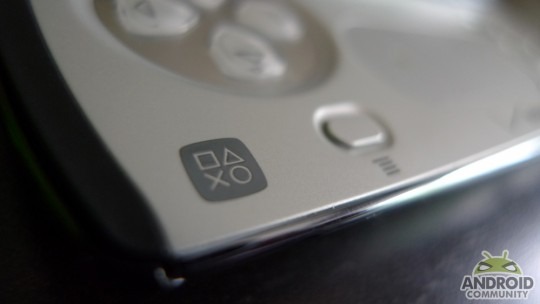 If you'd like an alternate review of this device that's got more detail than you could possibly ever want, check out [Android Community]!
The Verdict
So the bottom line, is it worth it? For the price $200 with a two year agreement on Verizon, non-stop mobile gaming could be yours. The only problem is, the Xperia play doesn't really stand out as a phone or a gaming system. There are plenty of great Android phones out there to choose from, and the advantage of this phone lies mostly in the gaming controls. But unless you have the hands of a tween, the controls and phone itself are too small to lend to a great mobile gaming experience. If you're serious enough about mobile gaming to consider buying this phone, you should save your money and either spring for a Nintendo 3DS or the upcoming Sony NGP.
[vms 67f0615003dd7e04a608]
As for my own personal opinion, I think this phone is like a great firework: the fun fades a little too quickly. It's really neat to show off the game pad and let people play around with it, but it feels more gimmicky than an actual mobile gaming experience. I would use it more as a phone than anything else and that being the case, I'd rather have a regular phone without the extra bulk. I also think the Android OS could use some work, especially aesthetically. I use Windows Mobile 7 on a daily basis, and it feels a whole lot more polished. Of course I hate the fact that I barely have any apps to download, and the browsing experience is limited, but my phone is mostly used as... a phone. So it's not a huge deal. Which operating system do you prefer? Even if you love one, have you tried out any of the others?
ALSO check out the following videos from other posts we've got on the Xperia PLAY:
[vms a9fe76d6b3f30f02150b]
Unboxing and Hands-On by Vincent Nguyen
[vms 40ac4f1c22da82aa0bc7]
Hands-on and Review by Chris Davies